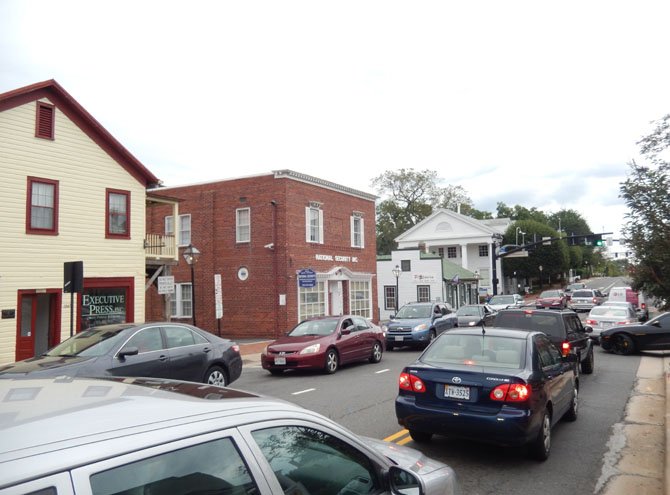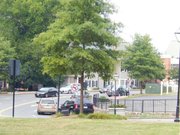 When the City of Fairfax reconfigured Main and North Streets from one-way to two-way streets in 2006, it did so in hopes that the change would benefit the downtown area. Now, though, the City Council is revisiting that decision.
Transportation Director Wendy Block Sanford presented the background during the Council's July 22 work session. She said making those streets two-way was seen as a way "to create a more pedestrian-friendly environment, as envisioned in the City's plan to revitalize Old Town Fairfax."
However, over the past few years, said Sanford, there's been an "increased perception of reduced vehicular and pedestrian mobility in the area." So the Council members considered whether to green-light an engineering study to review the current conditions and analyze the costs and benefits of reverting back to one-way traffic on those streets.
The study will cost about $15,000-$20,000 and will be totally funded by money the City receives from the Northern Virginia Transportation Authority for transportation-related purposes. The finished product will include cost estimates of any recommended changes.
Mayor Scott Silverthorne said the traffic-direction switch was done eight years ago but, since then, "We never did an analysis of how well it's worked."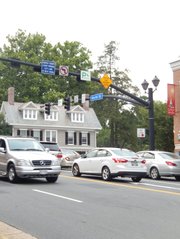 Sanford said the City needs to have a better idea of just how mobile traffic and people are there. She said the study could be done in September or October so the Council members would have some actual data to look at during their November planning workshop for downtown Fairfax.
"Then we could think about what we want to do," said Sanford. "There needs to be a conversation about how we want the downtown to feel, traffic-wise."
Agreeing, Councilman Michael DeMarco said, "We need to decide what we want in different areas of the downtown."
"We're moving in the direction of more residential housing downtown, and mixed-use development – and most of the through traffic is from people outside the City," added Councilman David Meyer. "So I think it's important to get a baseline of where we are."
The Council members then approved going ahead with the study.