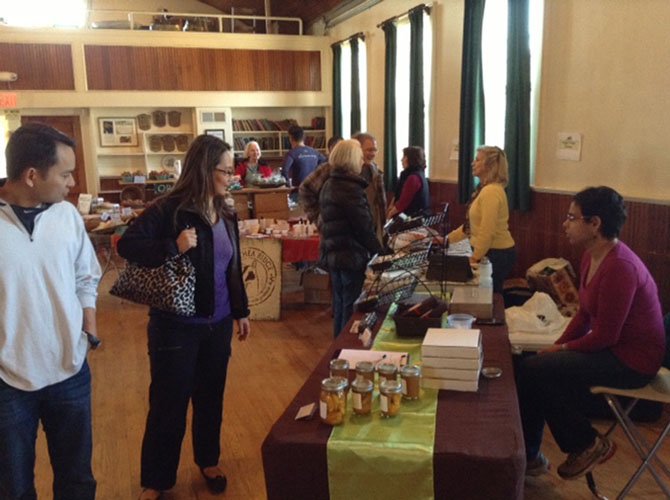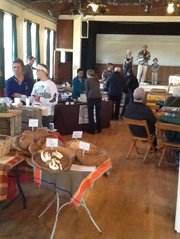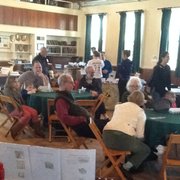 The Farmers' Almanac forecasts a very cold March. We believe. This Saturday has a forecast high of 36 degrees, for example. At a vendors meeting after the market last Saturday, the vendors unanimously agreed to pay the extra fees to rent the Grange for the month of March – pending Fairfax County Park Authority approval. We will not know their answer before this paper goes to press, so please check our website (www.GreatFallsFarmersMarket.ORG), our Facebook page (www.Facebook.com/GreatFallsCommunityFarmersMarket), or our street signs, which will be updated as soon as we know where we will be.
The Farmers Market has been delighted to offer a warm place for our community to gather on a cold Saturday, enjoy hot apple cider, a warm soup, muffins, empanadas, green shakes, smoothies, raw salads, chocolates, cakes, listen to music, and meet and greet neighbors.
The Farmers Market is accepting applications for the Summer 2014 Market, which begins on Saturday, April 26. If you would like to bring something you grow, cultivate, make, produce, etc., please email Kathleen@greatfallsfarmersmarket.org.