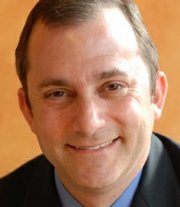 Arlington — Last week, U.S. Rep. Jim Moran of Virginia's 8th District announced he would not seek re-election. For 23 years he has ably represented the progressive values of the people of Northern Virginia. He has been an advocate for our environment, a fighter for equality and a strong champion of universal health care. Northern Virginia is a better place to live and work because of his leadership. I am proud to have been represented by him in Congress, and to have represented him in Richmond. After his many decades of service to our community, I wish him a long and happy retirement.
On Thursday, I presented 12 budget requests to the Senate Finance Committee. One amendment would fund three new forensic scientist positions in order to reduce the backlog in processing sexual assault evidence kits. These kits collect DNA evidence used to document, investigate, and prosecute cases of sexual assault. Another important budget amendment I submitted would improve the tax refund process by again allowing Virginians to receive their refund via paper check as well as via direct deposit. Currently, the only refund options are direct deposit or plastic debit cards, the latter of which were fraught with fees and not consumer-friendly. I am pleased to report my accompanying bill SB27 to make this change has passed committee and is expected to pass the full Senate this week. I am also seeking funds to provide support services to as many as 6,800 individuals with intellectual and developmental disabilities who are on waiting lists for services through an Individual and Family Support Program. Many of these people have been waiting several years for assistance, and this amendment would provide these families much-needed financial flexibility to purchase medical supplies, supplements, respite care and related services.
I am also happy that my bill to repeal the illogical hybrid vehicle tax has advanced through committee and is on its way to passage. I am encouraged by the strong bipartisan support it has received thus far and am optimistic this tax will be fully repealed.
Please join me at upcoming Town Hall Meetings:
Mt. Vernon: Jan. 25, 11-12:30 at Mount Vernon Government Center (2511 Parkers Lane, Alexandria) with Del. Scott Surovell and Sen. Toddy Puller.

Lee District: Feb. 1, 10-12, Kingstowne Thompson Center (6090 Kingstowne Village Parkway, Alexandria) with Del. Mark Sickles, Sen. George Barker and Sen. Toddy Puller.

Alexandria/Arlington: Feb. 15, 10-12, Charles Houston Recreation Center (905 Wythe Street, Alexandria) with Del. Rob Krupicka.
If you're in Richmond between now and March 8, please stop by my office and see me. You can also email me at district30@senate.virginia.gov or call 804-698-7530 with your thoughts on legislation or state-related matters. I am active on Facebook and Twitter (@AdamEbbin) and more information is available at www.AdamEbbin.com, where I encourage you to sign up for my email updates.
It is an honor to represent the citizens of the 30th Senate District.