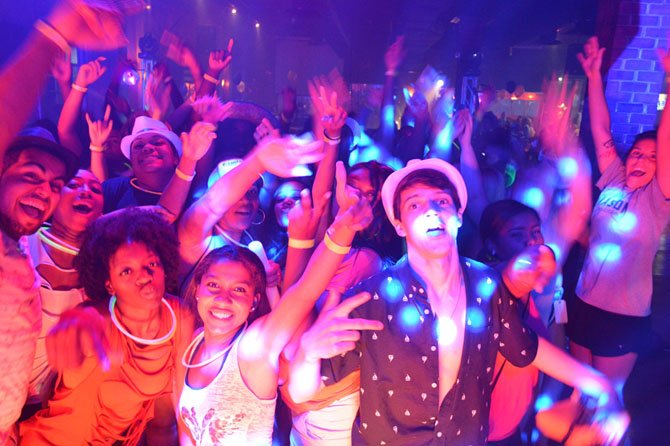 Photo Gallery
Westfield Grad Party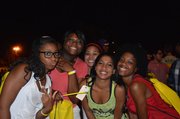 Click Photo for Flash
To the Editor:
Spotlights in the sky over Centreville heralded their arrival. At 11 p.m. on the evening of June 18, graduates of Westfield High School's Class of 2014 began arriving for a graduation celebration designed for one primary reason: to keep these teens safe and sober on one of the most dangerous nights of their young lives. But don't tell them that. To them, it was an evening of fun, games, dancing, food, friends and lots of prizes; a celebration of their four years of hard work and success. They had earned the right to celebrate. And their parents could rest easy, knowing they were having fun at a safe, sober, and chaperoned event. But it wasn't always this way.
In 1987, the Department of Motor Vehicles identified a spike in alcohol and drug related accidents specifically on high school graduation nights. This study prompted the Virginia Department of Education to develop the "Virginia Operation Graduation Project," to provide guidelines
to schools on hosting drug and alcohol free graduation celebrations. Thus began the tradition of PTSAs hosting All Night Grad Parties, which Westfield High School adopted from its start. Although the event has changed in venue and activities over the years, the one thing that hasn't changed is the amount of community involvement needed to make this event a success.
For the past few years, Westfield's ANGP has been held at Fast Eddies' Sports & Billiards in Centreville. Though Fast Eddies' recently changed ownership and the soon-to-be-named "The Revolution" was not yet open to the public, the new owners embraced their community by continuing as Westfield's ANGP venue and hosting the graduates in style, mechanical bull included.
In addition to a DJ, dancing and a laser light show, graduates enjoyed casino tables, a live "Jeopardy" game, photo booths, airbrush tattoos, a "blizzard of bucks," games, food and much more until 4 a.m, … when a large number of graduates left with their arms full of fabulous prizes. Thanks to the generosity of our Centreville, Chantilly and extended community, more graduates than ever were able to win raffled prizes donated by the following local businesses:
Ace Hardware – Westfield; Alex Sax, Allure Salon and Spa; Amazing Nails Centreville; Applebee's Chantilly; Avion Drycleaning, Inc.; Baskin Robbins Centreville; Buffalo Wing Factory; Chick-Fil-A Chantilly; Catalina D'Italia Restaurant; Chipoltle Corporate; Cinemark Theaters – Centreville; Dulles Golf Center; Dunkin Donuts – Greenbriar; El Fresco; Fosters Grille Chantilly; FirstWatch, The Daytime Café; Genghis Grill; Giant – Stone Road; GNC Live Well – Fair Lakes; Go Vacuum Outlet; H.H.Gregg Appliances & Electronics – Fair Lakes; Hair Cuttery – Chantilly; Jersey Mike's – Chantilly; Lids – Monmouth Mall; Lifetime; Marshalls – Greenbriar; Minerva Indian Cuisine; Modell's; Mr. Juan Valdez; Mr. Keith A. Harrison; Mrs. Green's Natural Market; Noodles and Company; Om Spices – Indian Grocery Store; Paisanos; Pho Aura – Centreville; Picante Restaurant; Plato's Closet; Radio Shack; Santini's New York Style Deli; Sears – Centreville; Soccer Post D.C – Fairfax; Starbucks – Fair Lakes; Sweet Frog – Chantilly; Texas Roadhouse Chantilly; Tony's NY Pizza; UFC – GYM; VA Tech Bookstore; Victoria's Secret, and Walmart – Fairlakes.
The Westfield High School PTSA would like to extend our deepest gratitude to these businesses and all the individuals whose generosity and hard work made a safe and sober All Night Grad Party a sensational event for the WHS Class of 2014.
Westfield HS PTSA/ANGP Committee
More like this story