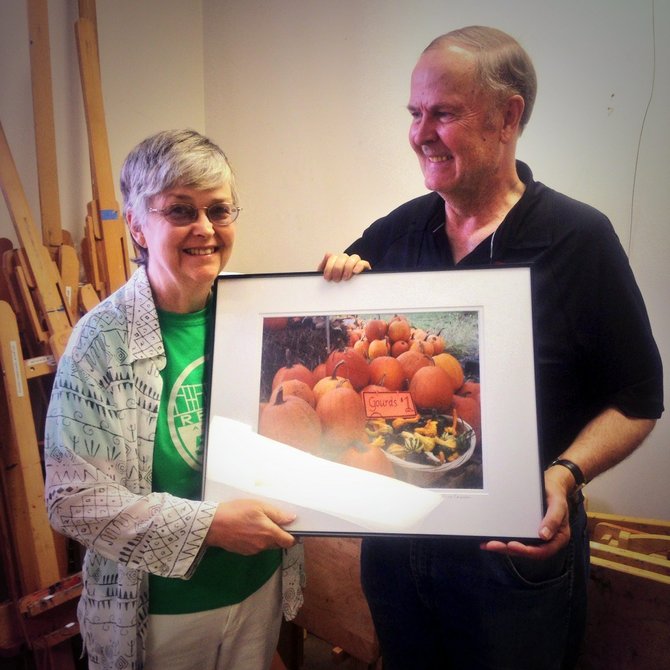 ArtSpace Herndon has opened the annual Town of Herndon Calendar Exhibit, featuring finalists from the 2014 Town of Herndon Calendar Competition. The photo exhibit shows the works of 25 local photographers, who all took photos within the corporate limits of the Town of Herndon.
This year competition's jurors and judges are Peter Toth and Lee Love who evaluated photographs submitted to the competition and selected the finalists photographs' to exhibit in ArtSpace Herndon's Post Gallery. From the finalist photographs, the Town of Herndon selects photographs for the 2015 Herndon Town Calendar. Each year in December, more than 10,000 calendars are printed and distributed to all citizens and businesses throughout the town. In addition to the exhibit and publication in the calendar, finalist photographs are eligible to receive the Herndon Town Calendar People's Choice Award, given to the photograph best representing Herndon.
In November photographer Peter Toth will show between 20-30 pieces at the U.S. Geological Survey in Reston. Herndon photographer Lee Love specializes in corporate, advertising, editorial, industrial, portraits, and lifestyle photography. Love's two ongoing projects are Shadows, a series of photos of local skateboarders, and Roller Derby Girls. An awards reception at ArtSpace Herndon is planned for Saturday, July 26, from 7 to 9 p.m. Winners of the competition will be used for the Town's calendar. Both the winners and People's Choice will be announced during the Awards Reception. The reception will be free and open to the public.
ArtSpace Herndon is a community art gallery created and supported by art lovers in the greater Herndon area providing opportunities for local artists and photographers to exhibit their art, teach classes, and offer workshops. As a gathering place celebrating the arts, ArtSpace Herndon is also a showcase for performers. There will be a concert at ArtSpace Herndon on Saturday, July 12 at 7:30 p.m. by women of the Voce Chamber Singers. Tickets are $10 and can be purchased in advance by visiting www.voce.org. Tickets will also be sold at the door. ArtSpace Herndon attracts artists and performers at local, national, and international levels. For more information about ArtSpace Herndon, visit www.artspaceherndon.com.