Katharine (Kate) Roche has been selected as the Arlington Chamber of Commerce's new president and CEO. On June 20, the chamber's Board of Directors voted to approve Roche for the p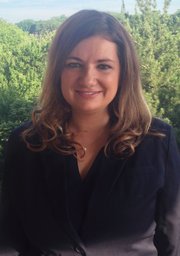 osition after the chamber engaged in a nationwide search through the search firm Sterling Martin. Roche began with the Arlington Chamber of Commerce in 2007 and most recently served as vice president.
Roche is a graduate of The George Washington University with a B.A. in political science and international affairs. Prior to joining the chamber, Roche worked for Women In Government, a national nonpartisan association of women state legislators based in Washington, D.C.

An Arlington resident, she currently serves on several boards in the community including her condo association board of directors. She is also a volunteer with several groups including the Junior League of Washington and the Arlington Community Foundation Scholarship Review Committee.