The Alexandria Chamber of Commerce released a statement June 1 announcing the retirement of President and CEO John Long. Long has been with the Alexandria chamber since March of 2012 and he retires after 25 years as an executive with chambers of commerce around the country.
"I am proud of the accomplishments the chamber has made over the past three years," Long said in the statement. "It has been rewarding to work for the chamber, with the supportive work of the chamber board and our many volunteers and professional and dedicated staff. I wish all of my friends and colleagues continued success."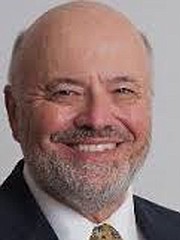 During his tenure, Long initiated several programs and events, including a Government Contracting Council, a Nonprofit and Association Academy and a Women's Leadership Forum with the Alexandria Chamber Professional Women's Network. Long also forged partnerships with regional organizations, including George Mason University, Quantico/Belvoir Regional Business Alliance, the City of Alexandria and the Alexandria Redevelopment and Housing Authority.
"We thank John for his leadership and vision," said Board chairman Walter Clarke. "His dedication, team building and strategic planning helped to professionalize the chamber and provide increased educational opportunities for our members and our community."
Chamber Finance and Operations Director Stanley Brinkley will manage the day-to-day operations of the chamber while a search is conducted for Long's replacement.
According to Clarke, "We have a great team in place and the board has every confidence they will continue the outstanding work they have always done."