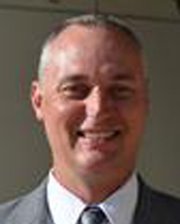 Harold Pellegreen has been named principal of Taylor Elementary School. He has most recently served as the principal of Lewis and Clark Elementary School in Caroline County, Va.
Pellegreen brings 18 years of experience in education to Arlington Public Schools. He spent four years as a high school science teacher, three as assistant principal, two as a middle school principal and nine as an elementary principal in Spotsylvania, Orange and Caroline counties.
In his most recent position as principal, Pellegreen analyzed Standards of Learning data with teachers and developed a schoolwide plan for improvement. He coached and mentored teachers in effective instruction, classroom management, data analysis and remediation. Pellegreen received a Bachelor of Science in education from California University of Pennsylvania and a Master's Degree in education administration and supervision from Virginia Commonwealth University.