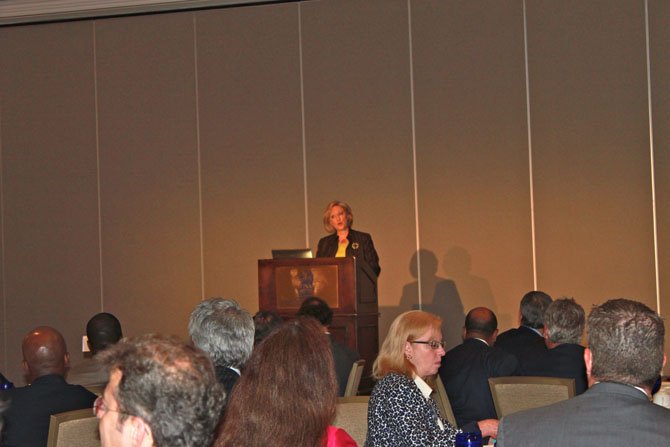 Approximately 33 percent of Fairfax County Public Schools kindergartners are living in poverty.
This was just one statistic shared at Foundation for Fairfax County Public Schools' kick-off event at the Tysons Corner Ritz-Carlton on June 4 to gain the support of local businesses and build awareness for the foundation and district's needs for its 100-plus schools.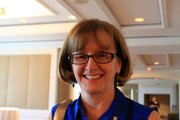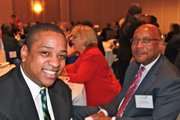 More than 100 business leaders came to the luncheon to hear the school system's plea.
"One of the challenges is the changing face of our county," said Superintendent Karen Garza. "As our population dramatically changes, it requires us to think differently about our work, because our needs are dramatically changing."
"Created in 2010 by former Superintendent Jack Dale and the Fairfax County Chamber of Commerce, the foundation is the strategic advancement arm for the school system and the means for coordinating partnerships between the school system, business community and philanthropists," according to a press release.
According to Fairfax County Economic Development Authority Vice President Alan Fogg, the foundation has not received any money yet as a result of the luncheon.
During her speech, Garza pointed to the most diverse schools in the most economically struggling areas in the county, like Annandale, as the reason why the district needed funds.
"We must create conditions where all students can achieve well," she said.
Another statistic she noted was that half of those who do not graduate are Hispanic and that more than 29,000 — more than 16 percent — of the school system takes an English as a Second Language course; 196 countries total are represented at the schools.
"FCPS is essentially the face of the world," Garza said. "The U.N., so to speak."
Deloitte Director of Government Affairs Group and former U.S. Rep. Thomas Davis added anecdotes to stress why education is important to invest in, his topics ranging from a former classmate at a reunion to a young delinquent.
"We don't have all the resources from the government to do all the things we need to do," he said.
Foundation for FCPS Chairman Gerald Gordon, also the president and CEO of the county Economic Development Authority, said more than 841,000 new jobs are going to be created by 2017, and the future of the workforce is at the schools that surround them.
"We need these kids," he said. "This is a school system that represents the world, which has its strengths, but also has its challenges."
He said that 7 percent of students, about 12,000, do not have access to the Internet at home.
"These are the communities that need your help the most, and you need them to fill your jobs," said Gordon. "The economy needs these kids to be successful."