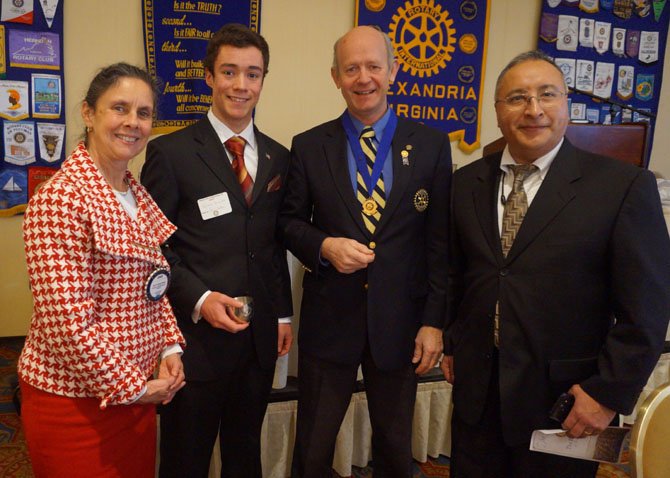 Giovanni Hernandez, a senior at Bishop Ireton High school, was presented with the Student Community Service Award by the Rotary Club of Alexandria at its Jan. 28 meeting at Belle Haven Country Club.
Known as Gio to his family and friends, Hernandez has participated in the school's student government organization since his freshman year serving as class rep, class president and a member of the executive board. A standout athlete in cross country, football and lacrosse, Hernandez writes for the school literary magazine and is active in the Campus Ministry Program.
Joined by his father Vince Hernandez, Bishop Ireton Director of Campus Ministry Brian Dunn and teacher Matt Hendricks, St. Stephen's and St. Agnes Head of School Joan Holden and Rotary Club president Peter Knetemann presented the award to Hernandez, who was recently accepted to the U.S. Naval Academy.
A member of the National Honor Society, Hernandez is also a participant in the Beta Club and Haitian Alliance Club, both of which work towards helping those less fortunate in the local and international communities.
"I am excited to be here today," Hernandez said. "Thank you to my teachers at Bishop Ireton and to the Rotary Club for this honor."