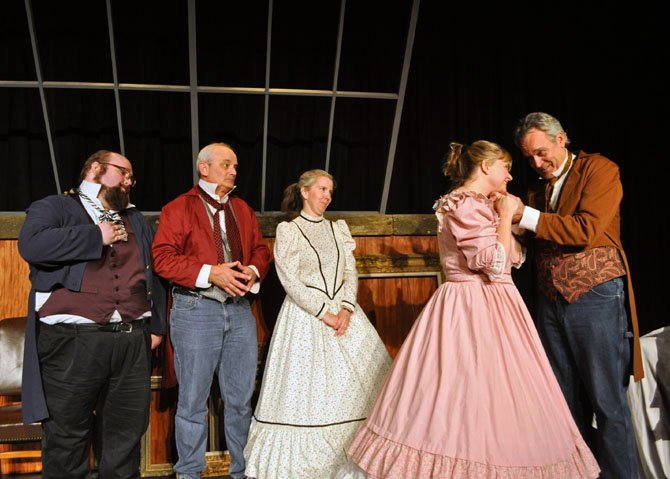 The Providence Players of Fairfax County received an award from the Washington Area Theatre Community Honors (WATCH) for artistic and technical excellence in Community Theater. The Providence Players perform at the James L. Community Center Theater, 2855 Annandale Road, Falls Church.
"We are excited about the wealth of talent represented by this year's WATCH Award nominees and winners," said Roy Peterson, WATCH Chair. "This group is just one indicator of the vitality of the DC metro community theatre scene."
The WATCH awards were announced at a ceremony at the Birchmere, Alexandria on Sunday evening, March 9. The Providence Players received a WATCH Award for Outstanding Set Decoration in a Play - Paul Hennesy and Mike Mattheisen - "Is He Dead?"
Information on the Providence Players is at:
http://www.providenceplayers.org/
WATCH information is at: