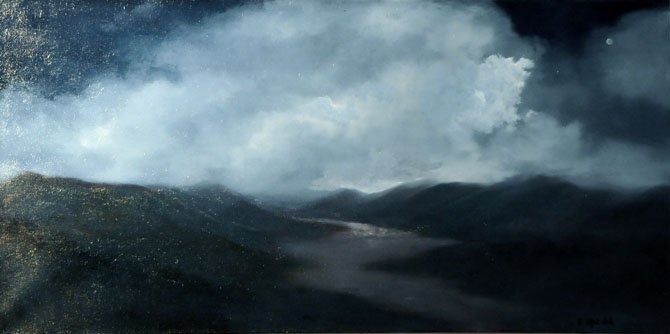 Jack Rasmussen, the curator and gallery director of the American University Museum at the Katzen Center in Washington, D.C., recently selected Lynn Goldstein's pastel painting "Dusting" as best-of-show among the works displayed for the Workhouse Arts Center's Collectors Showcase.
The Collectors Showcase exhibition and fundraising event took place at the Workhouse Arts Center in Lorton, Virginia. The piece was selected from 78 art objects of various media to include glass, ceramics, painting, drawing, photography and fiber arts.
Rasmussen commented on Goldstein's work: "I love the intense color, jarring harmony, and mysterious motif of this pastel. I'd like to believe Lynn Goldstein has channeled the symbolic longing for 'transfiguration, out of the world'."
Goldstein, a Northern Virginia artist who has a studio in her home and at the Workhouse Arts Center in Lorton, has shown her work in various locations locally, nationally, and internationally.
Other honorable mentions selected by Jack Rasmussen include Suzanne Clark's oil painting "Moonlit Valley" and Madi and Jeana Mushriqui's bracelet "Hope Cuff 4."