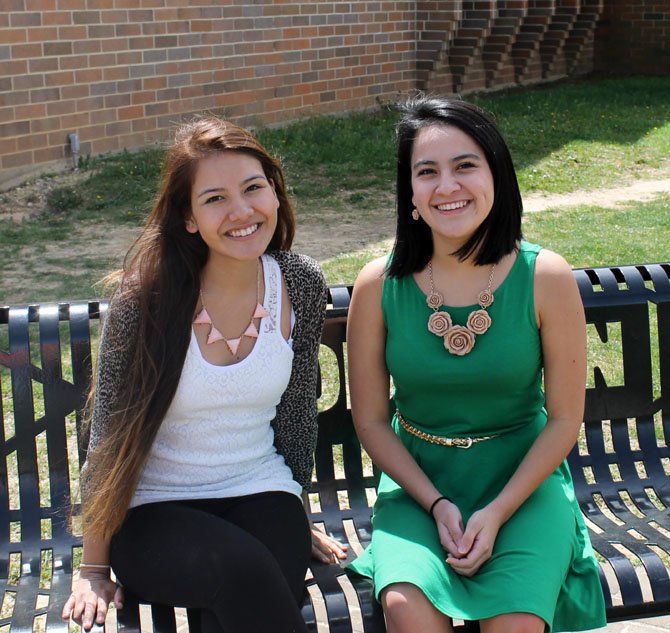 Claudia Torres, a senior at Robinson Secondary School, and Carolina Castedo, also a senior at Robinson, both moved to the United States at a young age over 10 years ago. Torres is Peruvian, and Castedo is Bolivian and Chilean.
Burke residents Torres and Castedo, both 18, wrote about challenges they have overcome as newcomers to the United States, as well as reasons they wish to attend college, in an application for a Fairfax County Hispanic Leadership Alliance Scholarship.
"I didn't know how to speak English, and that was hard for me when I got here," Castedo said.
CASTEDO AND TORRES have overcome these challenges and shine as leaders at Robinson. The students, who are active in the Latin American Student Association at Robinson, recently received $1,000 each in scholarships from the Hispanic Leadership Alliance, which provides these scholarships for first-generation Hispanic students who are the first in their families to attend a post-secondary school education.
Through the Latin American Student Association (LASA), Castedo and Torres have spread their culture with others. The group holds an international show every year, where Robinson students can celebrate their cultures through fashion shows and cultural displays.
"It helps you feel connected to home," Castedo said.
LASA has helped the students voice their pride and appreciation for their culture.
"I think a big challenge was accepting myself and my culture, because just being here is different. There are so many people that don't understand, so it took me awhile to fully accept it. Now, I listen to Spanish music, and am more accepting of myself," Torres said.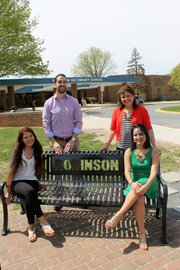 In addition to adjusting to life in the United States at a young age, Torres has also overcome some personal challenges, which she wrote about in her essay for the scholarship.
"I want to study psychology, and last year I got sick with a mental illness, so I wrote about that," Torres said.
Torres will attend Northern Virginia Community College for two years, and then plans on transferring to James Madison.
"I think it's a good option because you save a lot of money and you still get the same education," Torres said.
Castedo is attending Radford and hopes to be a special education teacher. She and Torres are both involved in Partners Club, an organization that partners them with special education students.
RUTH AZIMI, a parent liaison at the school who co-sponsors LASA along with Enrique Fernandez, a school guidance counselor, recognized her students' leadership and dedication, and suggested they apply for the scholarship.
Azimi helps the parents of Hispanic students at Robinson connect with the school, as many do not speak English.
"We have been able to connect with the Hispanic community here," Azimi said. "It's a great relationship that we have at the school."
Torres and Castedo say that they will continue to promote their culture and to break down the stereotypes that may be present in society.
"I feel like a lot of people look down on the Spanish community. I feel like it's mostly stereotypes," Torres said. "We try to get rid of those stereotypes and show that we're hardworking and we take our education seriously."
Both students are thankful for the opportunity to work with Azimi and Fernandez and to spread Latino culture at Robinson.
"They are both great girls and well-deserving of this scholarship," said Fernandez.