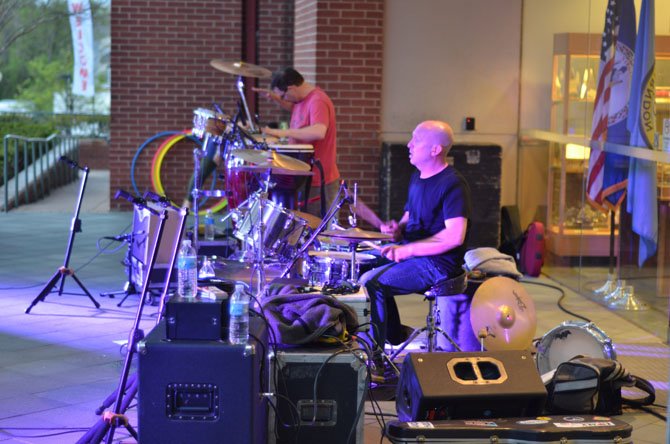 Here's your top ten list of events to check out this summer.
34th Annual Herndon Festival. May 29-June 1. Historic Downtown Herndon, 777 Lynn St. Come with friends and family to the largest summer festival in all of Northern Virginia. Enjoy the carnival rides, vendors' booths, hands-on art for kids, and fireworks displays. Then, tie up your laces for the 10K and 5K races in our Fitness Expo. Entry is free. www.herndonfestival.net
Herndon Friday Night Live! Every Friday, June 6-Aug. 22. Herndon Town Green, 777 Lynn Street, Herndon. Sit back and relax to great sounds on Friday nights with this local concert series! Featuring the most popular local and regional acts of the east coast. FNL was named BEST of NoVA 2012 by Northern Virginia Magazine. Concerts are free; food vendors are on site. See herndonrocks.com for schedule.
Relay for Life. June 7. 1 p.m. Herndon Middle School, 901 Locust St, Herndon. Stay up all night for the fight against cancer! This family-friendly event fundraises for the American Cancer Society, and has already raised over $37,500. Register as an individual, or with a team: relayforlife.org, search Herndon.
Chalk on the Water Festival. June 7- 8. 11 a.m.-5 p.m. Lake Anne Plaza Waterfront, 1609 Washington Plaza, Reston. If you ever wanted to paint the bricks without getting in trouble, all ages are welcome to paint Lake Anne Plaza in a Technicolor hue, as participants turns the plaza into a chalk art gallery! $5-$15. Register at www.chalkonthewater.com.
Taste of Reston. June 13-14. 3- 11 p.m. Come hungry to the Reston Town Center for two days of food and drinks, live entertainment, carnival rides, the Family Fun Zone! and a Wine 'n Dine area. In the last two years, Taste of Reston was voted "Best Food Festival in Northern Virginia" by Virginia Living Magazine. You won't want to miss it. Restontaste.com
Events at Lake Anne Plaza. June 8-Sept. 14. From their Summer Film Festival on the second Sundays of the month, to their Take a Break Concert series on Thursdays, Lake Anne is your local getaway for the summer. Those with a taste for the global should also attend the Reston
Multicultural Festival on Sept. 27. Free. Lakeanneplaza.com and restoncommunitycenter.com
Summer at Herndon Centennial Golf Course. June 22. 8 a.m. Herndon Centennial Golf Course, 909 Ferndale Ave, Herndon. The course is yours in the Short Game Challenge on June 22 or the Junior Open on July 28. All skill levels are welcome to enjoy the thrill of the competition. Visit www.herndongolf.com for details.
Frying Pan Farm Arts in the Parks. Wednesdays, June 23-August 20. 10- 11 a.m. Frying Pan Farm Park Amphitheater, 2739 West Ox Road, Herndon. Entertain children, teach them the importance of protecting our natural resources, introduce them to live entertainment in an informal kid friendly atmosphere, and forge a connection between kids and parks.703-437-9101.
Herndon 4th of July Celebration. July 4. 6:30 p.m. Bready Park at the Herndon Community Center, 814 Ferndale Avenue, Herndon. Bring your blankets and lawn chairs to celebrate the nation in this family-fun event. Enjoy games, arts and craft activities, bingo, food face painting, and balloon artists! Fireworks show set to choreographed music begins at dark; approx. 9:30 p.m. https://www.herndon-va.gov/Content/Parks_rec/SpecialEvents/4th_of_July.aspx?cnlid=385
Herndon Labor Day Festival. Sept. 1. 12- 6 p.m. Herndon Town Green, 777 Lynn St, Herndon. At the turn of the season, don't miss this festival's great music, craft show, delicious food, and twelve wineries and micro-brews with culinary demonstrations!
Paint Herndon. Sept. 20. ArtSpace Herndon, 750 Center St, Herndon. A one-stop, all-day celebration of the arts and the anniversary of ArtSpace's opening in Herndon! Revel in the creative works of local artists, followed by a reception and awards ceremony. Applications are being accepted for Art on the Lawn. www.artspaceherndon.com
Herndon Kids Triathalon. Sept 21. 8 a.m. Herndon Community Center, 814 Ferndale Ave, Herndon. Get outside to swim, bike and run in this event, designed for ages 6-16! Calling youth big and small, regardless of athletic ability or prior athletic experience. The courses and distances were created to be achievable for all participants. http://www.herndon-va.gov/Content/Parks_rec/SpecialEvents/KidsTriathlon/default.aspx?cnlid=4929