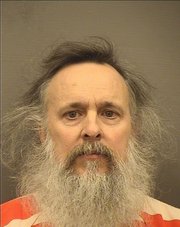 Alexandria — Following the recent decision by three Alexandria Circuit Court judges to recuse themselves from the murder case of Charles Severance, Alexandria Sheriff Dana Lawhorne has chosen to transfer the suspect to the custody of the Arlington Sheriff's department on similar grounds. Severance has been charged with the murder of Ruthanne Lodato, a local music teacher and the sister of retired General District Court Judge Robert Giammittorio, who is a close friend of Lawhorne's. Severance is also charged with the murder of Nancy Dunning, the wife of former Alexandria Sheriff James Dunning.
"I wanted to eliminate any possible appearance of a conflict," said Lawhorne, "and therefore requested that the Arlington Sheriff house Severance."
Lawhorne also wanted to emphasize that this was not a reflection on the professionalism of the Alexandria sheriff's department and that no issues have arisen during Severance's time in the Alexandria jail.
"I have the utmost confidence in my staff to handle the incarceration of Charles Severance," said Lawhorne, "as they have previously demonstrated their ability to remain professional regardless of the charges an inmate may be facing."
A hearing for a trial date has been scheduled for Oct. 23. Fairfax County Circuit Court Judge Jane Marum Roush has been appointed by Virginia Chief Justice Cynthia Kinser to oversee the case against Severance. Roush previously presided over the 2003 trial of Lee Boyd Malvo, one of the two D.C. Beltway snipers.