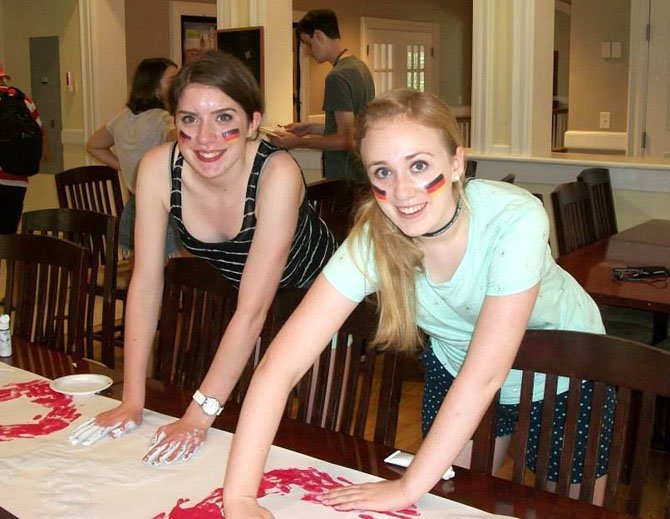 Chantilly High senior Kate Meyer is such a fan of German culture and language that she spent three weeks of her summer immersed in it. She attended the Virginia Governor's German Immersion Academy at Washington and Lee University in Lexington.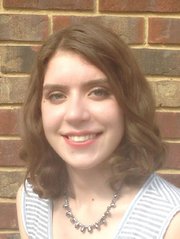 While there, she and her classmates spoke only German, and Meyer couldn't have been happier. She even called it "one of the best experiences" of her life.
"I was surrounded by 44 other students my age that had the same passion and drive to learn the language, just like me," she said. "I was able to stay in a sorority house with 11 other girls, and it was so nice to be able to hang out and do normal teenage things with them, but in German."
Meyer heard about it from Aaron Kunk, her German-language teacher at Chantilly. Since she was doing so well in class, he suggested she attend; so last November, she applied.
"I really wanted to become bilingual and learn a new language, so I thought immersing myself in German language for three weeks would be extremely helpful," she said. "Plus, I knew it would be an awesome experience and I'd get to meet a ton of new people from across the state."
At Chantilly, Meyer runs cross country and is a member of the National Honor Society, German Honor Society, German Club and the theater honor society, the International Thespian Society. She was part of her school's Cappie-nominated props team for the play, "The Front Page," and loves eating German food, especially schnitzel. And when the opportunity arose to increase her German-language proficiency and knowledge of German life, she jumped at the chance.
"Foreign countries and their lifestyles are super interesting to me, and many of the teachers at the academy have lived in German-speaking countries for a number of years," said Meyer. "So I figured they'd be able to provide me with many stories and facts about the culture."
In April, she found out she'd been accepted. "I'm just so thankful the academy saw my language skills and willingness to learn, out of all the applicants in the state," she said. About 600 students from throughout Virginia applied for all three academies – French, German and Spanish – and only 45 per academy were selected.
Sponsored by the Virginia Department of Education, Meyer's school ran June 21-July 12. At the outset, students pledged in front of their parents to speak German exclusively. And instead of learning the language in the usual way, with textbooks and CDs, they used it at all times – in the cafeteria, dorm, classroom and even while playing sports
Each morning, including Saturdays, they attended creative classes to encourage them to take a more active role in their learning. They were also introduced to a second foreign language, taught via German. Afternoon activities included cooking, soccer, art, volleyball and dancing, plus German games and crafts.
The students' writing and photography skills were honed by keeping daily journals and creating memory DVDs, weekly videos, newspapers and blogs. All activities were hands-on and in real-life situations to make the teens' language acquisition practical and lasting.
And Meyer was thrilled to participate. "This academy helped me learn new words, as well as really improve my vocabulary and quick-thinking skills," she said. "The best part was definitely the people and being able to learn as much as I did. We took three, different classes – Fairy Tales, Russian and Adventure Germany – and in all of them, I learned history, culture and, of course, more German."
Besides that, said Meyer, "I loved all the teachers and counselors that helped us throughout the German Academy experience. Since they know the language much better than us, they were able to provide help when we struggled with words. Also, since the counselors were in college, they were able to relate to us and get to know us on a more personal level, which really helped everyone in the academy feel like part of one, giant family."
Overall, she said, her German-language abilities improved so much that, even after the academy ended, she still found herself thinking in German and translating words into it in her head. There's also another benefit. "I still hang out with and talk to the friends I made there," said Meyer. "And we make sure to speak and write in German to continue to improve."