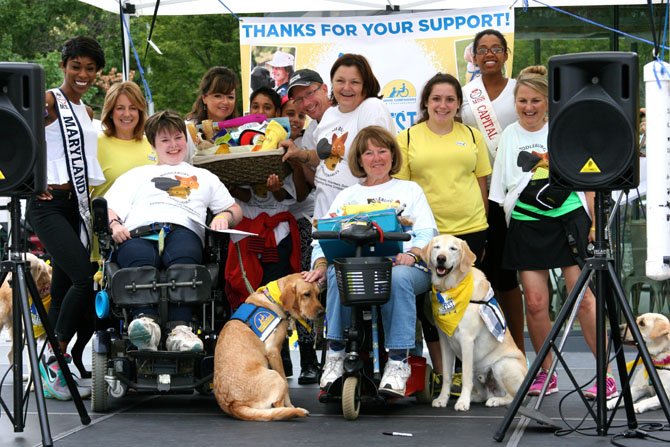 The first annual DogFest Walk 'N Roll in the area kicked off early Saturday morning, Sept. 13, as close to 30 teams queued up on Pentagon Row to support Canine Companions for Independence. CCI is a non-profit organization dedicated to the raising and training of highly specialized service dogs for people with disabilities. The average cost of raising and placing one of these dogs is approximately $50,000, according to Debra Mackenzie, development director at CCI's Northeast Region.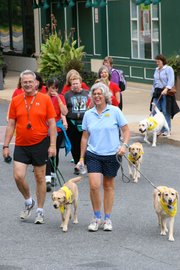 The event, organized by Laura Clark of CCI's Capital Chapter, featured a festival after the walk that included vendors and activities for participants.
Demonstrations by graduate teams exhibited the different tasks service dogs are trained to perform. Contests enabled attendees to show off their dogs. Live music was performed by acoustic guitarist and singer Alicia Rae.
Awards were given to teams and individuals with the highest funds raised. "We had some major fundraising achievements individually," said Clark. "The overall team raised over $6,300 through their team, which is the Middleburg CCI Labradorables." The top individual fundraiser was Caroline Elgin, who was also a member of the Middleburg CCI Labradorables team, raising over $3,200.
Currently, the D.C. DogFest has received close to $45,000 in donations.
According to Clark, there are still two weeks left to donate to help the event reach its monetary goal of $60,500.
DogFest is a national event, with more than 20 taking place around the country this year, Mackenzie said. National sponsors include Eukanuba, Prudential Insurance and PetSmart.