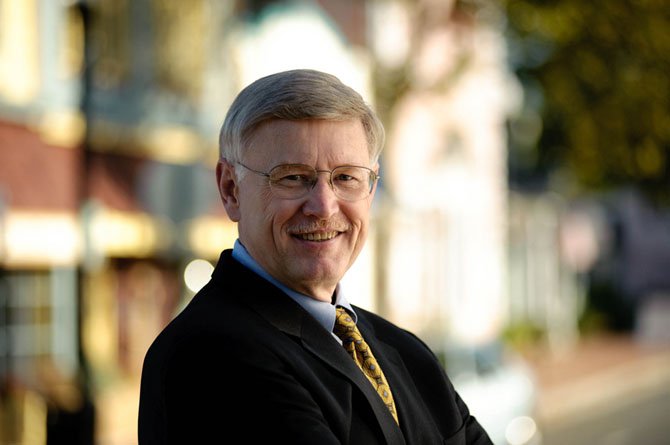 The Democratic Women of Clifton and Northern Virginia (DWCNV) will host a reception in honor of John Foust, the Democratic Candidate for the Virginia 10th Congressional District on Saturday, Sept. 20. The event will take place at the Clifton home of Terry Matlaga and Kevin Bell from 5 to 7 p.m. Special guests include state Senators George Barker, Dave Marsden and Chap Petersen, Delegates David Bulova and Eileen Filler-Corn, Fairfax Board Chairman Sharon Bulova and Sheriff Stacey Kincaid.
Jane Barker, Chair of the DWCNV, said, "The last fundraiser that we held as an organization was back in 2005, the year the DWCNV began. We feel so strongly that we need Supervisor John Foust to represent Democrats, Republicans, and Independents that we decided to host a fundraiser to help him win his election. His mainstream American values, thoughtful common sense approach, ability to work across party lines, effectiveness, and leadership are sorely needed in a too partisan Congress."
General Admission tickets are $35; Young Dems (under 30) and Seniors (80 and over) are $25. Event sponsorships are available. For sponsorship and other information, write to dwcevents@aol.com or call 703-606-2937 or 703-830-1355. You may purchase tickets in advance at https://secure.actblue.com/contribute/page/jfseptember20 or by sending a check to DWCNV, P.O. Box 143, Clifton, VA 20124. Checks should be made out to John Foust for Congress.
The Democratic Women of Clifton and Northern Virginia (DWCNV) are dedicated to providing a friendly forum in which Democratic women educate themselves, discuss important issues of the day, and work together to help elect Democrats to local, state, and national offices. The DWCNV strives to build political awareness among members of our community, influence public policy, promote participation in political processes, and encourage connections between regional leaders and the local community.
All Democratic women in Northern Virginia are invited to become members. Meetings are held on Sundays from 3 - 5 p.m. in the Clifton Community Hall. For more information, email cliftonwomendems@aol.com or visit the DWCNV website at www.democraticwomenofclifton.org