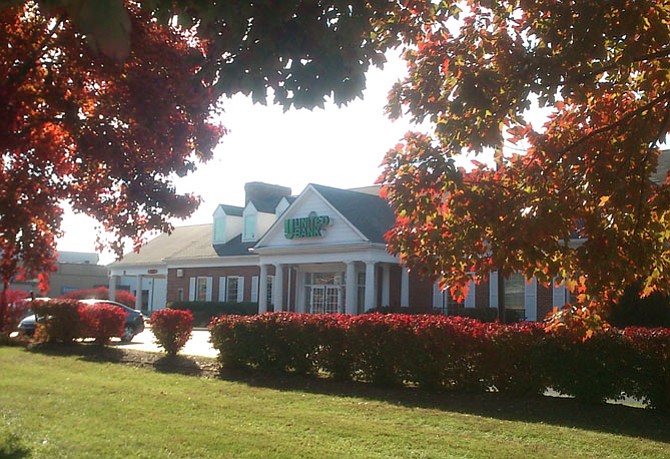 Three City of Fairfax buildings and their grounds were honored recently with 2014 Commercial Community Appearance Awards. Their owners/managers received certificates at the Feb. 10 City Council meeting.
United Bank and Hampton Inn were each victorious in the Commercial/Retail category, and the Sherwood Community Center won in the Municipal category. Kirk Holley, chairman of the Community Appearance Committee, showed photos of each winner to the Council members and shared the judges' comments with them.
The award candidates were judged on the following attributes:
Landscape Design Quality: Balance, seasonal interest and whether it was appropriate for the business and neighborhood.
Building Quality: Craftsmanship, materials used and if it's complementary to its setting.
Signage, Lighting, Advertising, Display: Tasteful, integrated, high-quality and inviting.
Maintenance of Landscape and Building: The quality of the upkeep and overall appearance.
Sense of Place: Having a unique and special character.
"On behalf of the Community Appearance Committee (CAC), I congratulate you for owning and/or managing one of the three award-winners this year," said Holley as he presented the certificates. "This award exemplifies the pride you place on the appearance and maintenance of your commercial property and our recognition of your civic leadership in keeping Fairfax an attractive place to live and work."
United Bank
The judges noted that "This well-maintained property is attractive at a prominent location at the edge of the City limits. The masonry, building ornaments, paving, signage and landscaping are in excellent condition." They said the foundation and site-landscaping are nice-looking and complement the building and grounds and, "in the fall, the landscaping provides bright, seasonal color."
They also described the site signage as low key, consistent and professional. "The neo-Federal style building details are appropriate for the City," wrote the judges. "And we always want to know what the time and temperature are – especially in Celsius."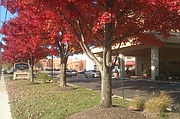 Hampton Inn
The judges called the site landscaping "a green respite along this commercial corridor. [And] the wide planting strip gives these maples room to shine. There are attractive site elements like flags and modest signage. The curb and parking-island plantings have some nice grasses and flowering shrubs."
They also acknowledged that it takes "some thought and maintenance effort to make a large, basic, pre-engineered building and older parking expanse inviting on a corner lot. We appreciate the efforts of the ownership to provide some green relief" in this area."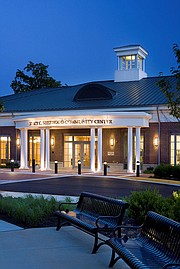 Sherwood Community Center
"A high-quality, small-city, community building and site" is how the judges described the Sherwood Community Center. "The materials and site details integrate well with the existing police station," they wrote. "The adjacent park makes this a great destination for public and private events."
They also liked the site details, such as the "whimsical bike racks, the paving patterns [and] the sensitivity to disabled access. They said the center "looks like a place to see and be seen" and they praised its "nice night lighting." Furthermore, they wrote, "If the [nearby] Van Dyke Park gets a new plan and is redeveloped, this could be a top 10 public destination in Metropolitan Washington, especially if connected to the new, downtown improvements."