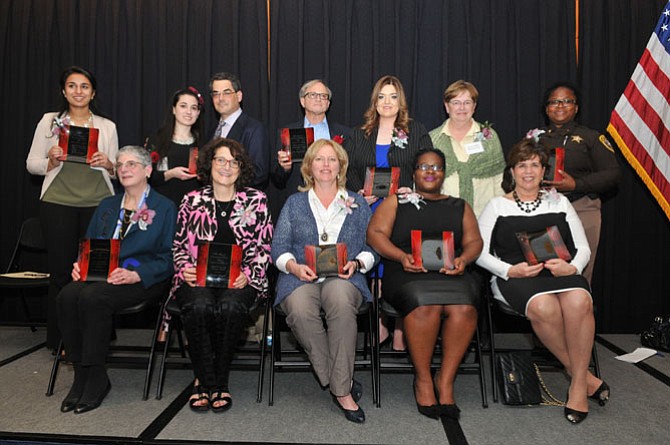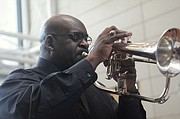 Photo Gallery
Wonder Women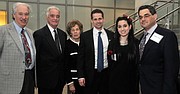 Click Photo for Flash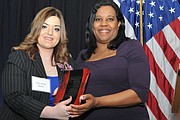 T.C. Williams High School principal Suzanne Maxey was one of 11 women, including three from the Alexandria City Public School system, honored March 26 at the 35th annual Salute to Women Awards.
Held at the U.S. Patent and Trademark Office, the event was sponsored by the Alexandria Commission for Women to spotlight the significant contributions made on behalf of women throughout the community.
"It has been my pleasure to work with and for the youth of Alexandria," said Maxey, who was awarded the Marian Van Landingham Legislation and Public Policy Award for her work in advocating for educational issues. "I hope in some small way I have encouraged our young ladies to be strong and courageous. My greatest hope is that they will develop into independent, thoughtful and compassionate women."
Nearly 200 attendees came out in support of the honorees, who were nominated by fellow citizens for their community contributions and impact on the well-being of Alexandria's women. The event also commemorated the 40th anniversary of the Alexandria Sexual Assault Center.
In addition to Maxey, other honorees included Ashley McNeff Behrens (Leadership in Business and Career Development Award), Alexandria Police Foundation executive director Ginny Hill-Obranovich (Making a Difference Award), LaDonna Sanders (Rising Star Award), Zauhirah Tipu (Youth Community Services Award-Youth), Alexandria's Bookshelf founder Lorraine Friedman (Youth Community Services Award-Adult), Deputy Sheriff Valarie Wright (Women's Health and Safety Advocate Award), Cynthia Anderson (Maguerite Payez Leadership Award), Joan Singer (Donna Bergheim Cultural Affairs Award) and Brooksie Koopman (Susan Lowell Butler Lifetime Achievement Award). Laurie Meyer was honored posthumously with the Vola Lawson Award.
"This means the world to me," said Tipu, a senior at T.C. Williams who serves in the school's Student Leadership Club, Best Buddies International and the Muslim Student Association. "I know that when I am older I want to go into service to the community around me. This just shows me I'm on the right track."
Proceeds from the event support the City of Alexandria's Sexual Assault Center, which provides critical services to victims of sexual assault, including a 24-hour hotline that offers victim advocacy, counseling, and support services for survivors and their family and friends. In addition, the program provides community education and training for adults and adolescents on sexual assault issues, bystander intervention and risk reduction strategies.
For more information on the services provided by the Alexandria Department of Community and Human Services, visit www.alexandriava.gov/women or contact Melissa Villacorta at 703-746-3132.