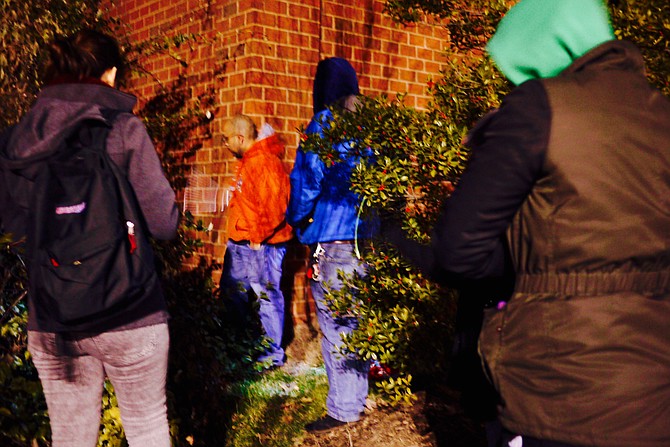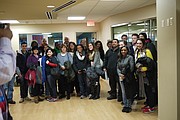 The numbers from Arlington County's yearly Point in Time Count are once again showing the effort to reduce homelessness is getting results. The numbers indicate an 18 percent decrease in homeless people living on the street in Arlington, according to Tony Turnage, homeless services coordinator for Arlington County. Turnage and his homeless information management systems head, Ahmad Haj-Ali, said the number of homeless had gone down from 291 last year to 239 this year.
On the particular night of the count, performed by continuum of care organizations and volunteers from sunset on Jan. 28 to sunset on Jan. 29, only 39 people were found on the street: last year there were 51. Last year, there were 22 veterans in this count. This year, there were 19.
The count includes unsheltered individuals and families, as well as those in Arlington shelters (A-SPAN Emergency Winter Shelter, Volunteers of America-Chesapeake Residential Program Center, New Hope Housing Safe Haven, Doorways for Women & Families Safe House and Family Home, Bridges to Independence Sullivan House Family Shelter, Phoenix Houses of the Mid-Atlantic Independence House, Borromeo Housing Transitional Housing Program). Turnage noted those who were in a shelter and therefore technically homeless, but not on the street, made the total Point In Time Count 239.
According to Arlington County Homeless Services, family homelessness remains a significant issue in the community. A change in the counting methodology was mandated by the U.S. Department of Housing and Urban Development, as a result, 48 individuals in families who would have been classified homeless in prior years were classified as housed for 2015.
Turnage said "rapid rehousing programs" allow organizations to move the homeless into temporary housing quickly, albeit temporarily. Another likely reason for the drop in numbers is the county's participation in the national effort to house the homeless: the goal last year was 100,000 nationwide, with 1,000 individuals housed in Virginia and of those, 100 to be housed in Arlington. Arlington County is currently participating in Zero 2015, the national campaign to house all homeless veterans by the end of 2015, and all chronically homeless people by 2016.
Turnage said the challenge remains daunting. When asked if Arlington would meet it's "Zero Vets Homeless" goal by the end of the calendar year, he said it would. But Arlington has found veterans need a more permanent housing solution: rapid rehousing is too temporary to solve their housing problems long term. The biggest challenge facing Arlington is finding affordable housing on a long-term basis, Turnage said. The new numbers indicate that what Arlington is doing is working, but funding is always the hurdle. He encouraged Arlingtonians to support local organizations serving the homeless.