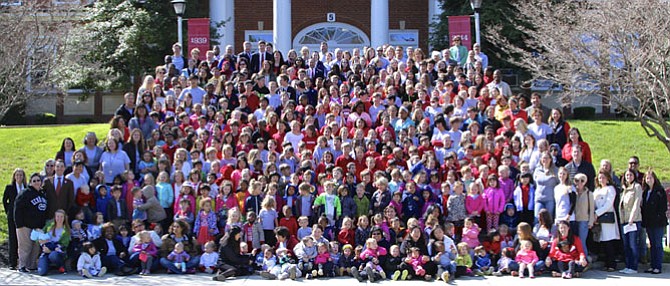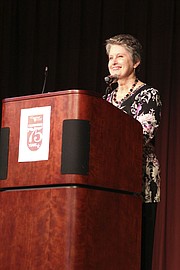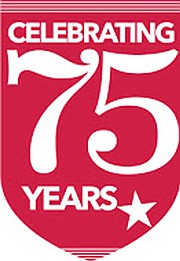 The Congressional Schools of Virginia in Falls Church marked its 75th anniversary with a weekend-long celebration on April 24 and 25, with events attended by hundreds of students, staff, alumni and friends of the school.
The festivities began on Friday, April 24 with an on-campus celebration featuring a keynote address by Linda Ward Byrd, a Congressional alumna from the Class of 1968 who recounted her memories as a Congressional student, a school where she said "everyone knew my name."
The School's founding family was honored in a tribute by Tina Trapnell, a former member of the School's Board of Trustees, and former Mason District Supervisor who detailed the family's 75-year history, from the school's founding by Malcolm and Evelyn Devers in 1939 to today. The event also included student performances, the dedication of items selected by students for a time capsule, and a community photo on the front steps of the school.
The on-campus celebration was followed by a Golf Tournament at Reston National Golf Course, and the celebrations culminated with a 75th Anniversary Gala on the evening of April 25, attended by more than 250 parents, faculty, alumni, sponsors and friends of the school.
"Our 75th Anniversary is a wonderful opportunity for the community to reflect upon our achievements as a school. From our modest beginnings in 1939 as a small preschool, to our current standing as a leading independent early childhood, elementary and middle school in the D.C. area, we are proud to have touched the lives of so many children. We are a community shaped by a strong group of supporters, and look forward to continuing to provide excellence in education for generations to come," stated Janet Marsh, Congressional's Executive Director.
The Congressional Schools of Virginia is an independent school on Sleepy Hollow Road in Falls Church, offering a challenging and comprehensive educational program to students from Infant through 8th Grade. The family spirit that lives on the Congressional campus all year long is continued throughout the summer months in a 10-week summer camp program.