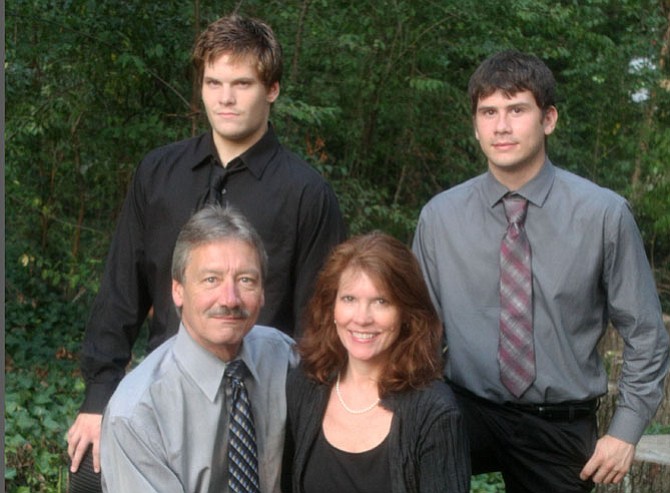 Jeff K. Meadows, a former Mount Vernon Chamber of Commerce board member and local entrepreneur, died in his home on April 20, 2015. He was diagnosed with cancer last September and maintained a bright outlook continually, seeking a new opportunity for good in the manner that he approached all things.
Jeff was recruited to Alexandria to direct trade shows for The Aaron Group and then found his passion for producing special events. Out of his kitchen table he founded Line One Productions, a company which grew to be awarded multi-million dollars in revenue, mentoring many employees into their life long careers in the event industry. Jeff was sought out nationwide and beyond for his creative gifts and complete dedications to make each event spectacular. Later on Jeff formed Celebrate Productions through a partnership with Tom Shaw who predeceased him. Most recently Jeff was in the early stages of helping to build the company Eventometry with Robert Lunsk.
Jeff produced extraordinary event for clients such as ExxonMobil, Daimler/Chrysler Corp, Freightliner LLC, The Pentagon, PriceWaterhouse/Coopers and locally the Mount Vernon Estate and numerous philanthropic projects. He worked with such stars as Billy Joel, Celine Dion, Elton John, Ophrah Winfrey, Presidents Ronals Reagan, George H.W. Bush, George W. Bush, Bill Clinton and enjoyed the inspiration of CEOs from major corporations, particularly those who started with nothing and built something incredible.
As a young adult Jeff performed in his favorite roles as Pippin in the musical "Pippin," Templeton in "Charlotte's Web" and as a circus clown in "Barnum." He was especially fond of his great experience being the professional clown for Dee's Inc. based in Salt Lake City and was known as The Deeburger Clown.
Jeff was born on Easter Sunday, March 29, in Salt Lake City, Utah. He was predeceased by his father, Owen L. (Pete) Meadows and his beloved Bubba, Alice Pappa Mugleston who was originally from Yugoslavia. Living in Utah are his mother, Sandra (Sandy) Meadows, brother, Rick Meadows and sister, Cindy Meadows and many extended family members.
Living here in Alexandria are his wife Dawn Meadows, and sons Trevor and Carson Meadows. Raising his family in this community was the greatest joy of Jeff's life. Concerts at Grist Mill Park, Woodlawn Baseball, Woodley Hills Elementary, Mount Vernon High School, Mount Vernon Country Club, Mansion House Swim & Dive, Aldersgate United Methodist Church, Mama's Kitchen, Elsie's Diner, backyard birthday parties, grilling and chilling at home, an annual trip to Panama City Beach, Fla., these were the moments of life at its finest for Jeff.
A commemorative service will be held on Saturday, May 2, at 11 a.m. at Aldersgate United Methodist Church, 1301 Collingwood Road in Alexandria. Donations in Jeff's honor may be sent to Aldersgate UMC, or to Alice's Kids, PO Box 60, Mount Vernon, VA 22121, www.aliceskids.org.