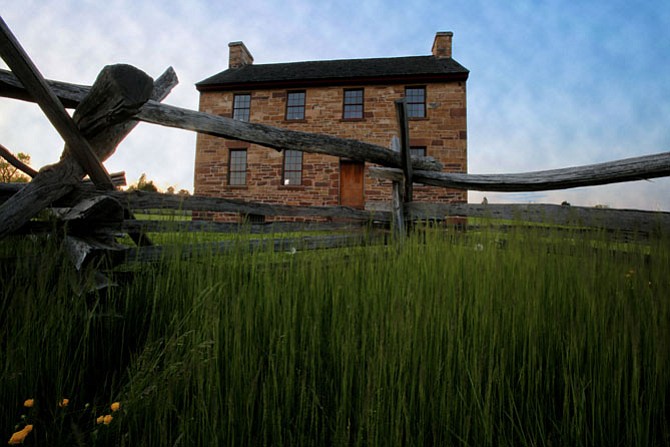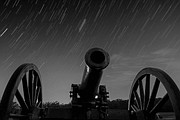 Residents have a number of notable places and activities at their fingertips.
"I love that there are so many wineries and breweries in such close proximity around the area," Centreville resident Elizabeth Samet said. "There's always something to do on the weekends or on days off. It's so close to Washington D.C., so if I'm feeling like enjoying the city, it's a short drive away. On the other hand, if I'm looking for something a little more low key, I can enjoy an afternoon at a winery or local brewery."
While locals can enjoy wine at a number of wineries, Centreville residents have a local option with The Winery at Bull Run.
For history buffs, the Battle of Bull Run was fought less than 10 miles away from Centreville dwellers. Take a step back into Civil War history and learn more about this battle at the Manassas National Battlefield Park.
Samet moved to Centreville earlier this year and said she said there is always something to do without too much driving. There are options for any kind of activity she is craving.
"My favorite thing about living in the area is that it's so accessible to everything," she said. "I can get to the mountains or the beach so easily. I'm just a hop, skip and a jump away from the city, or I can go hiking in the Shenandoah, and all these options are just a day trip."
Keith Tederick has lived in Centreville since 2001 and agreed that one reason the area is ideal is because it is so accessible. As the area has grown and matured over the years, he said one of the benefits has remained its geographic location, close to major highways.
"Centreville has really grown up with a lot of new restaurants and other construction," Tederick said. "It is also so convenient because it is well located to routes 66, 28, 29 and 50."
Speaking of restaurants, Tederick said newcomers must eat at Ciao, a new Italian restaurant that has won recognition from both Open Table and Northern Virginia magazine.
Raising two elementary school aged children, Tederick said he appreciates having a family in Centreville.
"It's a great place to raise a family," he said. "Our elementary school, Virginia Run, is highly ranked and there are lots of woods and streams. There is a lot to do around here, with the battlefields close and local races and other events that the community puts on. It is also nice and quiet. We've lived in our current house for about five years, and I've never had any issues with vandalism or anything."
Samet said Centreville has the benefits of a city with a small town feel.
"I also love the diversity in the area," said Samet, who is originally from North Carolina. "In my neighborhood alone, there is such a mix of people and everyone is very friendly. This is the first place I've lived where I have actually gotten to know my neighbors. I love that."
Tederick agreed that Centreville feels like a warm and friendly community, citing a memorable time from years ago.
"Here's a perfect example of how tightknit the community it is," Tederick said. "My son has a peanut allergy. So, one afternoon after Halloween, I came downstairs to everyone in my family relaxing downstairs. Next thing I know, I see my son pop something in his mouth — a Reese's peanut putter cup. We called 911 and I am not kidding you: within a minute, the fire marshal was knocking on our door. He lives in our neighborhood. Less than 15 minutes later, there must have been about 15 EMTs in our house. It was insane how quickly that happened."