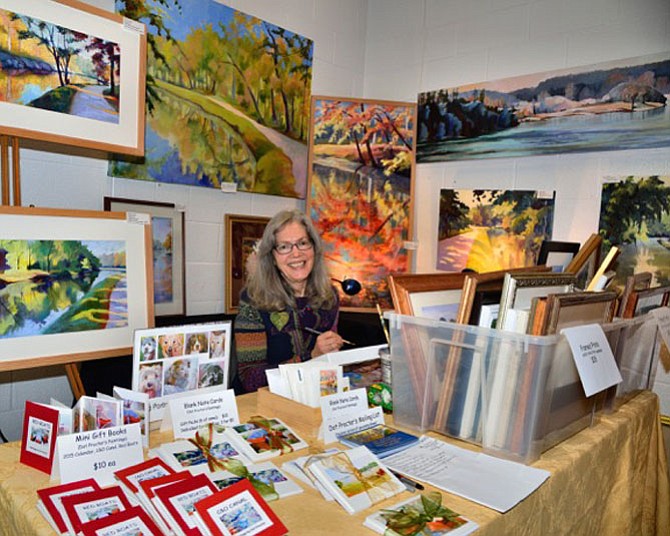 The 9th annual Clara Barton Center Holiday Craft Show is an opportunity to shop for imaginative holiday gifts. The show is taking place this Sunday, Dec. 6 from 1-5 p.m. at the Clara Barton Community Recreation Center, located at 7425 MacArthur Blvd, Cabin John. The show exhibits more than 50 local artisans who live in the community. Even the honey comes from Bethesda bees. The event will feature jewelry, glass, fiber arts, pottery, ornaments, wood crafts, hand knit sweaters, paintings, prints, photography, books by local authors, soaps and lotions, cookies, honey and more. Parking and the show are free.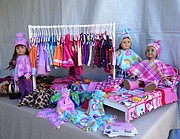 Mark and Dominique Agnew from Thistle Thickets Farm in Boyds will be debuting their hand-crafted goat milk soaps, lip balm and other goat products including goat-themed note cards created by the couple's daughter. "Our goat's milk comes from our pasture-raised, friendly oberhasli goats. We strive to find the best oils to make the soaps and only essential oils (no perfumes) to scent them," Dominique Agnew said. Their scents include "Meadow Breeze" (lavender and lemongrass), "Mint Frappe" (peppermint and organic espresso beans), and "Morning Melody" (tangerine, lavender and peppermint) — and many more. They also sell ultra-lean "home-raised goat meat" off the farm, but have sold out for this year.
Potomac's Shirley Hendel will be presenting her fused glass, also known as kiln-formed glass or warm glass. Hendel, an award-winning decorative painter for many years said, "Nine years ago, I discovered the possibilities for expression that fused glass materials and techniques offer and now I work exclusively in that medium." She specializes in animal-themed art as well as in geometric designs. Much of her fused glass is multi-functional; it can be hung on a wall, displayed on a stand or used as a serving piece.
For those with children who love American Girl dolls, don't miss Mary Vieira's display. She will be presenting her American Girl Doll Clothes — a hot item among the 4-12 year olds and her patchwork boxes.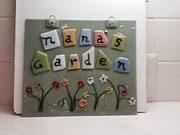 While shopping for children, swing by to meet children's book authors Edward Allan Faine ("How to Cowboy") and Ann McCallum ("Eat Your History Homework") and to purchase books for the little ones. Faine has written seven children's books and also books for adults on jazz at the White House ("Ellington at the White House 1969" and "The Best Gig in Town 1969-1974.") McCallum is the author of many children's learning books including "Eat Your Math Homework: Recipes for Hungry Minds" and "Rabbits, Rabbits Everywhere: A Fibonacci Tale" — books which pair math activities and recipes that children can make, creating a fun way to learn math. She has also continued the series to cover science and history activities — making the subject matter a fun experiential activity. Author Barbara Glickman, ("Capitol Splendor: the Gardens and Parks of Washington D.C.") will present her book of photos and in-depth essays of more than 30 of D.C.'s gardens. The authors will sign the books, making each book a one-of-a-kind gift.
"The Friends of Clara Barton Community sponsor the show each year," Leslie Barden, Craft Show coordinator, said. "The funds we make from table rentals are used to support programs for the children, seniors and families who use the facility. Our craft show also includes one artisan who is raising funds to support their family foundation. The foundation, Mehnaz Fatima Educational & Welfare Organization supports a school for handicapped children in Pakistan."