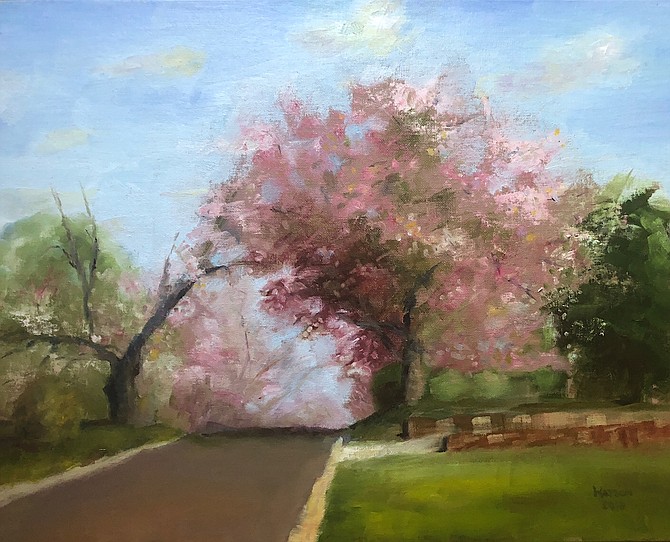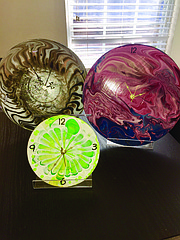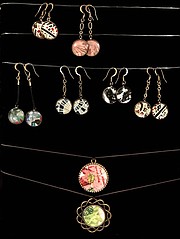 Thanksgiving 2018 is in the rearview mirror, so it's time to focus on the holidays that are just around the corner. Now it's time to come up with unique gifts for family and friends. Say goodbye to the huge mall crowds and the chilliness of the outdoor outlets. Come to the Clara Barton Holiday Craft Show and find everything for loved ones, friends and acquaintances.
The 12th annual show at 7425 MacArthur Blvd, Cabin John, is set for Sunday, Dec. 2, from 1-5 p.m. "Although conveniently timed for holiday gift giving, the show offers a lot more than a chance to shop," said Leslie Barden, show coordinator. "More than 50 local artists, artisans, and authors will be offering their creations, and it's an opportunity to meet them and learn what inspired their careers as well as the works you are tempted to buy. The show is organized by an all-volunteer nonprofit, Friends of Clara Barton Community Center and all proceeds from the show go to support the center and its programs."
The show brings together local artisans who love to share their artwork as well as the stories behind their creations. The show features books by local authors, baskets, fabric arts, jewelry, doll clothes and accessories and crocheted and knitted items. Also included in the show are original pastels, fused glass, art prints, table linens and placemats, painted silk scarves, pottery, Greek delicacies, Christmas ornaments, homemade jams, wood items and more.
Among the local artists are many showing their artwork for the first time. Geoff Watson, who lives in Chevy Chase, said "My artwork is almost entirely 'from life' meaning I paint and draw on location, without the aid of photographs." He likes to paint the gritty side of life — dumpsters, alleys, maybe even a trash can. Although he practiced international law, he is serious about his art — and paints or draws every day without exception. He works mostly in oils, but sometimes uses watercolor, gouache, charcoal, graphite, and casein. His website is: https://www.geoffwatsonart.com/ and includes a blog that he updates a couple times a week.

Beth Douek explains how she became interested in creating jewelry: "My grandmother brought back a beautiful necklace from Morocco, and when I inherited it after college, I found it too ornate to wear. Having seen my father repair jump rings on jewelry, I decided I could modify the piece into something that suited me better. I got lots of compliments and tried my hand at reinventing other pieces that had been rejected by friends and family. This is my first show and I am excited to be part of this community."
Another crafter new to the Clara Barton Holiday Craft Show is Lauri Getlan-Watson. The Bethesda artist will bring her children's paintings, custom cards and records that she has turned into clocks. "I have always had a passion for art and crafting," she said. "I took classes at Maryland Institute College of Art when I was in high school and have loved creating ever since I can remember. My inspiration is just letting myself be in the moment and seeing what comes from that." She loves taking something used for one purpose and by the time she is done, it is something completely different. "When someone likes what I create, it brings joy for everyone."