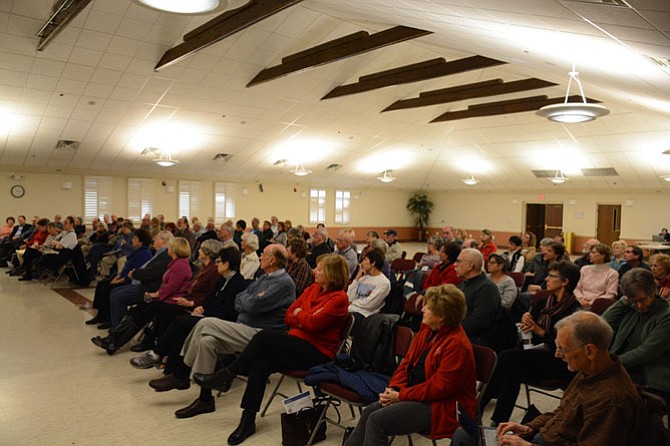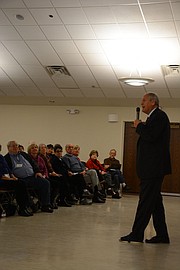 State Sen. Dave Marsden (D-37) reminded the audience at the Church of the Good Shepherd in Burke that even though their lifestyle and relationships with gasoline, cars and roads may be different than people in more rural parts of Virginia, most counties in the state must play by the same rules in terms of paying taxes and seeing transit maintenance and development come back from Richmond.
"You see those regional differences between different parts of the world," Marsden said. "That's just the way things are."
Marsden spoke to more than 80 community members on Monday, Dec. 7 at an event put on by the Osher Lifelong Learning Institute of Fairfax. He touched on Interstate 66 tolls, EZ Pass and several future transportation projects in Virginia, including additional Virginia Railway Express stations and the extension of HOT lanes on Interstate 95.
Marsden was optimistic for the Commonwealth "making progress in transportation," but said he was "disappointed with buses, transit" on I-95.
Road maintenance in Fairfax County is one of the areas where money is coming back from Richmond, Marsden said. "Ours were in the worst shape," so $70 million came up to the Fairfax County area for 2015.
The need balance may shift around the state, but works for Marsden "as long as we're being treated fairly."