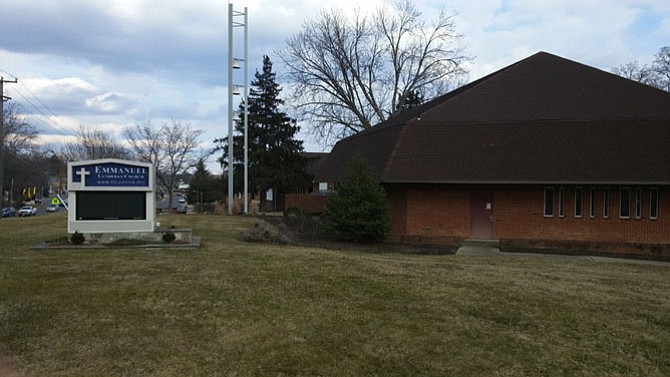 On Ash Wednesday, Feb. 18, Emmanuel Lutheran Church will be offering Ashes and Dashes, a new approach to a centuries-old Christian tradition, in its church parking lot (at 2589 Chain Bridge Road) from 6:45-8:30 a.m.
Emmanuel is part of a new nationwide movement that has clergy and lay people stepping outside of churches to mark the foreheads of interested passers-by in parking lots, at transit centers and on street corners with ashes and encourage them to gain a better sense of self by examining their humility and mortality, and seek renewal.
In the Christian tradition, Ash Wednesday marks the start of the holy season of Lent, a time for reflection and repentance in preparation for the celebration of Easter. Ashes and Dashes seeks to reach those who have lost their connection to a church and provide them with an opportunity to reconnect, and reach people who have never participated before.
"Ashes and Dashes is about bringing the important traditions of our faith out from behind church walls and into our daily routine," says Pastor Mark Edwards, who is introducing the ministry this year. "People are busy, and we need the church to evolve in new and non-traditional ways if we ever hope to reach those who don't regularly attend worship services. Everyone needs reminders of forgiveness in the fast pace of our daily lives."
Contact Emmanuel's church office for more information about Ashes and Dashes at 703-938-2119 or visit their website, www.elcvienna.org.