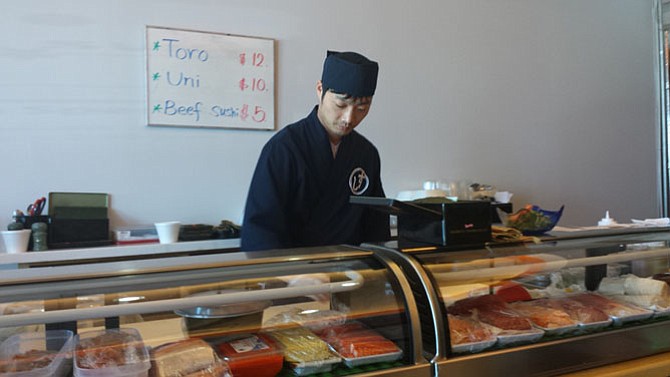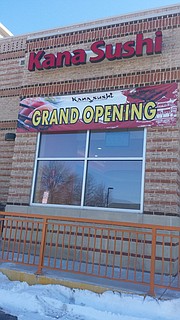 A newly opened Kana Sushi, located on Old Keene Mill Road in Springfield, strives to offer authentic Japanese food at affordable prices.
The establishment opened Dec. 1 and is near Springfield Plaza, and right next to Noodles & Company. The small restaurant is owned by Haeri Kim. Her husband, Chris Kim, who attended culinary schools in Tennessee and in Toronto, Canada, is the restaurant's chef. "When I made the menu, I tried to make the prices lower than prices of competitors," said Kim. "We've received good business. People notice the restaurant when driving by." The restaurant's specialties are sushi and sashimi. The establishment has received favorable reviews on Yelp, generating an average rating of 4.5 out of 5 stars.
Patrons have referred to Kana Sushi as their "go-to place," praising the friendly staff and overall atmosphere. Popular menu items include the Kana Dragon Roll, which includes shrimp tempura, a crab salad, eel, tobiko, and the chef's special source. The Creamy Shrimp Tempura Roll, another popular item, is made of shrimp tempura, cucumber and avocado and comes with a crab salad.
"We have been in the Japanese restaurant business for about 10 years," said Haeri. "This is our first restaurant and is a dream come true."
The restaurant is open seven days a week, Monday through Friday during lunch time and dinner time. They are open all day on Saturday and Sunday.
--Marissa Beale