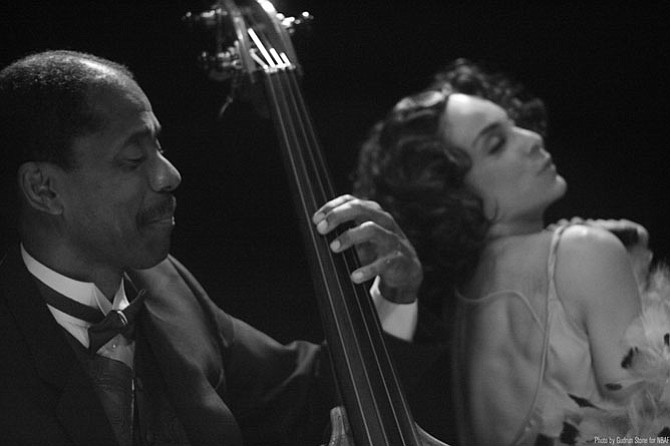 Where and When
Jasmine Guy and the Avery Sharpe Trio present "Raisin' Cane: A Harlem Renaissance Odyssey" at the Center for the Arts, George Mason University, 440 University Drive, Fairfax.
Performance on Saturday, Jan. 24 at 8 p.m.
Tickets: $29-$48. Call 888-945-2468 or visit www.cfa.gmu.edu.
In the years following WWI, Harlem became the heart and soul of the African-American Community in New York. It was an exceptional time. A new generation that included returning black veteran soldiers from WWI and those arriving from other parts of America were seeking a fresh life. They brought forth great artistic creativity and social flux that became known as the "Harlem Renaissance."
With "Raisin' Cane: A Harlem Renaissance Odyssey," gifted actress, singer and dancer, Jasmine Guy, along with the notable bassist Avery Sharpe and his trio will entwine song, movement, imagery, dance and dialogue to transport audience members back to a prolific period of originality and social activism.
In a recent telephone interview, Guy indicated "Raisin' Cane" it is a story for everyone, "It is the story of America. I want the audience to feel uplifted and inspired as they take in the performance and after as well."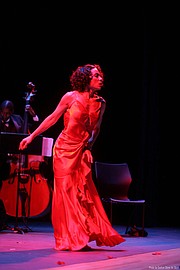 Written by playwright and musician Harry Clark, "Raisin' Cane" has an original musical score by Avery Sharpe. His musical trio includes John Blake on violin and Kevin Sharpe on percussion. There will also be theatrical projections further illustrating those stirring times.
"Raisin' Cain" takes inspiration from the ground-breaking 1923 novel "Cane" by Washington, D.C. born Jean Toomer. The book is a series of short stories and poems about the African-American experience in America, both urban and rural. One section of the book focuses on urban life in Washington, D.C.
"I will be telling a story to the audience. A story of hopes and dreams," said Guy. "It is about not just particular people, but how the Harlem Renaissance influenced American and still does." Giving voice to the words and deeds of eminent individuals such as poet and novelist Langston Hughes (who lived in Washington, D.C. in the mid-1920s, novelist and folklorist Zora Neale Hurston (who attended Howard University in the early 1920s), poet Countee Culleen and early Civil Rights activist W.E.B. Du Bois, Guy noted that the production will be high-spirited, moving storytelling. It will not be dry history.
Guy indicated she will "bring the audience right into the performance" with a lively evening meant "to entertain and educate."
With "Raisin' Cane" Jasmine Guy and the Avery Sharp Trio will tie together many diverse strands to illustrate how "we are all Americans, we all know and experience pain and suffering and we all are inspired to live our lives."