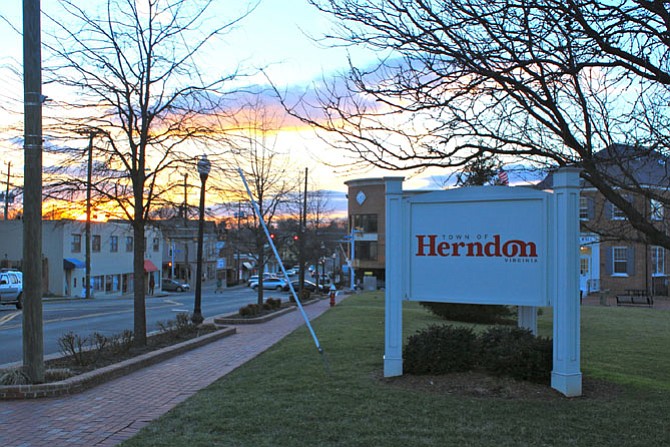 This year will be all about creating a livelier, more energetic downtown.
The town council will take their plans to make the historic area more business-friendly from resolutions to reality this year.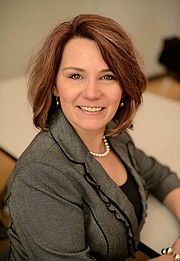 "My number one priority for 2015 is downtown," said Mayor Lisa Merkel. "I'm sure there's a great match for a developer to make our downtown master plan into a reality. We want our small town downtown to come to life and be revitalized."
Last year, various zoning changes and new parking regulations were passed by the Herndon Town Council with the new downtown - with all the small town charm that residents love - in mind. The Downtown Master Plan that is known today as the rough blueprint of the historic area near the town hall began its community vetting process in 2008. What the town council decided at the time was that the space needed more residents and more retail space.
"Residents want energy and vibrancy, but nothing taller than four stories," said Lisa Gilleran, Herndon's Director of Community Development.
The town has a rough idea of what it wants, but the majority of the development will depend on the developers' demands.
Three blocks downtown are owned by the Town of Herndon. The Vinehaven development bought a block several years ago and began building a residential development on the property early last year.
THE THREE-LEVEL, 17 properties currently being built at the corner of Vine and Center streets will be finished as soon as early next year. Town planner Bryce Perry said the town recently rezoned an area of downtown to make it easier for developers to come in and build homes and apartments.
"We're getting a lot of interest for downtown," he said.
Merkel said that parking is absolutely necessary in the other blocks that have not been sold yet - but residents are just as necessary. A maximum capacity of residential space means new residents will be able to leave their homes and go into the new shops and restaurants.
Additionally, the town is currently talking to ArtSpace to see what kind of renovations they would like to see for their downtown facility.
Private space will also continue to be developed. Merkel noted that a developer had just sent in an application for single family housing lots behind one of the shopping centers.
"We think that's a perfect transition between the older homes and the new downtown," she said.
Gilleran said the town will allow office space to be built on the property owned by private individuals. However, she said the market for that type of space is not high in downtown Herndon - most of the demand is near the Dulles Toll Road.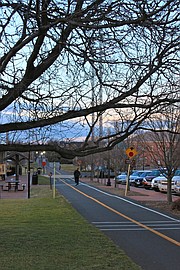 Rather than being known as a future business center of Herndon, Merkel is looking forward to the area being known as an activities center. She said the Washington and Old Dominion trail, which is "more active than ever," could become the centerpiece of downtown. Businesses stemming off the trail are already flourishing on the weekends as cyclists stop at Green Lizard Cycling or one of the many restaurants or shops in the downtown area on their way back from Reston Town Center.
"We're working to establish ourselves as a healthy place where you can get out to," said Merkel.
Councilmember Grace Wolf agreed that work needed to be done downtown - much in preparation for the Silver Line Metro stations that will arrive with Phase II of the highly anticipated project that will extend the line beyond Dulles International Airport.
"We are aggressively seeking opportunities to get dirt moving in our downtown, in addition to the new homes going up," said Wolf.
THE FIRST PHASE, which opened last July, extended out to Reston. Just in the first week of service, about 220,000 trips were taken to and from the five new stations, according to silverlinemetro.com. The second phase will make both Northern Virginia airports more accessible to D.C. residents in addition to giving more options to commuters as far as Loudoun County another option for transportation. Other communities - like Tysons - are already seeing the benefit of the Silver Line bringing in visitors from D.C., a boost for the local economy. Herndon already sees foot traffic - and bicycle pedals - through the town thanks to the Washington and Old Dominion trail, which becomes more popular on weekends and warmer months.
Construction for Phase II is expected to begin in early 2016, so the town has a one year head start.
"We've rezoned much of the land but we need to start making the investments in infrastructure to make sure we're ready - laying utilities, creating bus bays, walkway, connecting the bike & walking paths," said Councilmember Grace Wolf.
The town's rewritten mission statement also focuses on bringing the community together. Last year, Merkel and several other council members stated their plans to create committees that will involve residents.
"It really focuses on bringing people together and getting others involved," Merkel said.
Wolf elaborated, "We are evaluating creating new citizen committees or commission to enhance our sustainable living, green initiatives and to better engage and reach out to our minority populations through new diversity initiatives," she said.
One significant sustainability initiative that may see a groundbreaking is a community garden.
Herndon Environmental Network (HEN) Vice President Barbara Welsh hopes to see the garden plots, which she proposed to be located at Bruin Park, be opened by March.
"That would strongly depend on funding, however," she said.