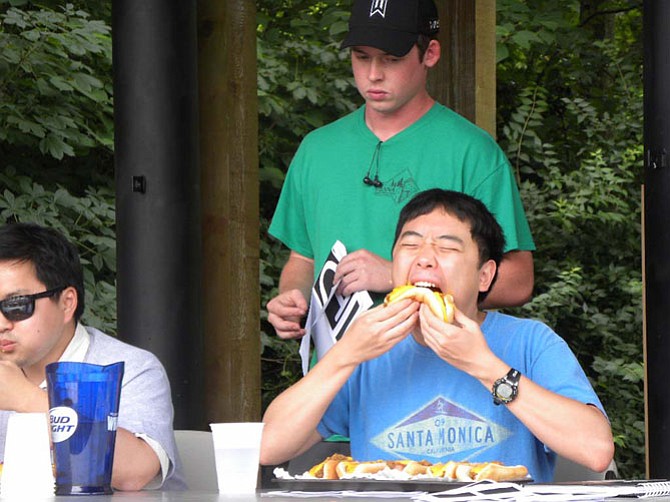 Vienna celebrated the Fourth of July in the Town Green with family-friendly activities. Red, White and Blue on the Green was part of a two-day Independence Day celebration, which started Friday with Rocking Independence Eve at Yeonas Park.
Difficult Run provided live musical performances to attendees who set up in front of the stage. The American Legion provided barbecue fares and beverages. Focus Family Martial Arts delighted children with balloon models.
Crowds cheered when Thomas Jung, of Vienna, beat Paul Im, of Vienna, and Teddy Tayozaki, of Hawaii, in a chili dog eating contest, tucking into an impressive 11 chili dogs in 15 minutes. Im came close with 10 and Tayozaki gave a good showing with eight.
Vienna residents enjoyed fireworks on July 3 instead of the fourth.