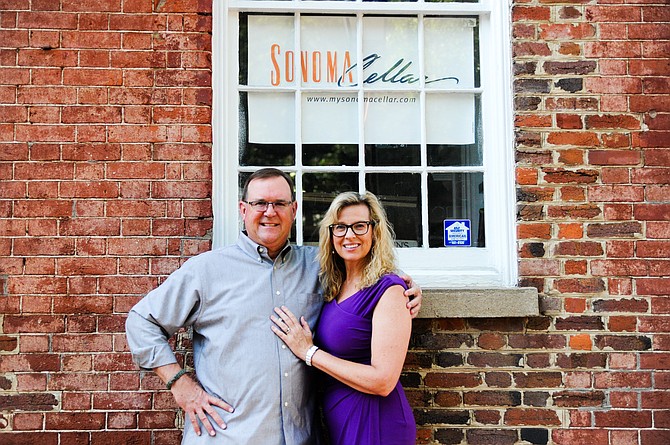 Elizabeth and Rick Myllenbeck have a vision for 207 King St. They want to turn the historic 1810 Bartleman house in the heart of Old Town into the Sonoma Cellar, a wine-tasting room, bistro, and gift shop. Originally from Sonoma County, Calif., the newlyweds came to the area just short of four years ago on business; Rick Myllenbeck works with the U.S. Navy.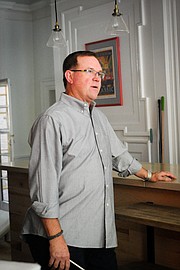 "We really missed the Northern California wine-tasting experience. So, when we came out here, we talked a lot about it and our friends said 'You know what? You should do that here,'" said Rick Myllenbeck. They plan to outfit the King Street location with 112 seats. Guests will find wine predominantly from Sonoma County and Virginia to be served in the upstairs dining room and in the outdoor "wine garden" alongside a full menu prepared by Chef Bernard Henry. Sonoma will be the first wine tasting room in Alexandria.
However, the couple must bring the building up to code. "It's been left to ruin," Elizabeth Myllenbeck said. "The last upgrade to the building was 1989 … Not only are we in the midst of trying to open a wine-tasting room, we are in the middle of historic preservation."
After some funding queries, the Myllenbecks launched an Indiegogo campaign to help with the costs of a $88,000 HVAC system and industrial-strength kitchen hood. "We're doing everything we can to help make it right and not cut corners," said Rick Myllenbeck.
As of late June, the building is unfurnished and unfabricated, but with promising details. Industrial-style pendant lamps hang from soaring ceilings in the dining room, and the tasting room is equipped with a 20-foot-long tasting table built by local craftsman KC Cromwell from a tree harvested in Mount Vernon.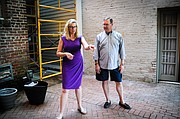 "We're optimistic people," said Elizabeth Myllenbeck. The Myllenbecks plan to be in business by late July or early August. To contribute, visit www.indiegogo.com/projects/sonoma-cellar-historic-preservation-wine.