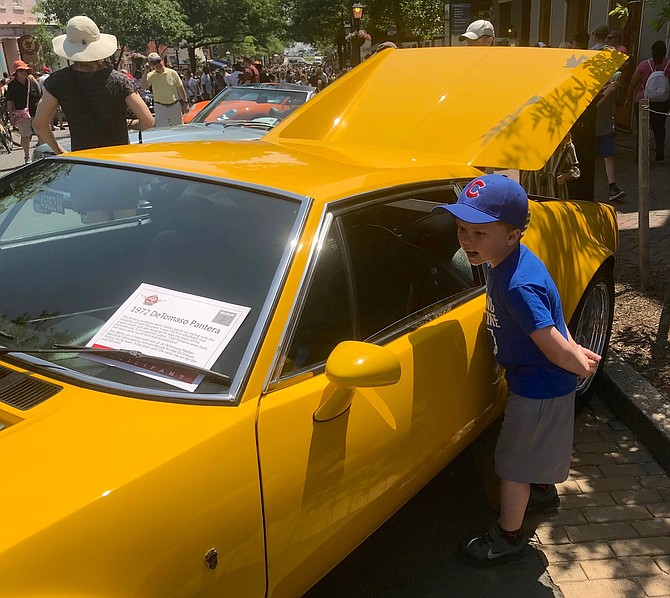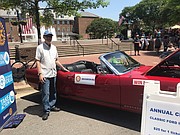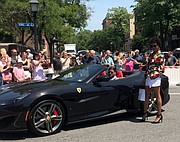 Classic cars and forward fashions were on display as car enthusiasts from across the region flocked to King Street May 19 for the inaugural Old Town Festival of Speed and Style. The event featured more than 80 vintage, rare and classic cars and served as a benefit for ACT for Alexandria community trust.
High performance and exotic cars from around the world were on display along three blocks on lower King Street, which was closed to traffic for the single-day event.
The festival was the brainchild of Rick Myllenbeck, the owner of Sonoma Cellar wine tasting room and restaurant in Old Town. and was co-produced by a group of Alexandria vintage car collectors and enthusiasts who travel around the world participating in classic and exotic car events.
"This is all about the community and sharing," said Myllenbeck in announcing the event. "We want to share beautiful cars and local fashion with residents and visitors, while bringing attention to Alexandria's charming and unique Old Town area and benefiting Act for Alexandria — a terrific community-based charitable organization."
The festival featured Ferrari, Jaguar, Porsche, Lamborghini, Aston-Martin and Cobra for up close viewing paired with a fashion exhibition of runway looks from Old Town Boutique District retailers.
Awards presented included: Founders Award, 1987 Ferrari Testarossa (owner David Gast); Spirit of the Road Award, 1953 Type 356 Porsche 1500 (owner Mike Copperthite); Rolling Sculpture Award, 1936 Ford Aerosport (owner Eric Zausner); Grand Touring Award, 1965 Aston Martin DB5 (owner Steve O'Keefe); Timeless Elegance Award, 1952 Jaguar XK120 (owner John Sethian); and Rolling Sculpture Award, 1959 Abarth Zagato 750GT (owner Joe Parlanti).
See www.festivalspeedstylealex.com.