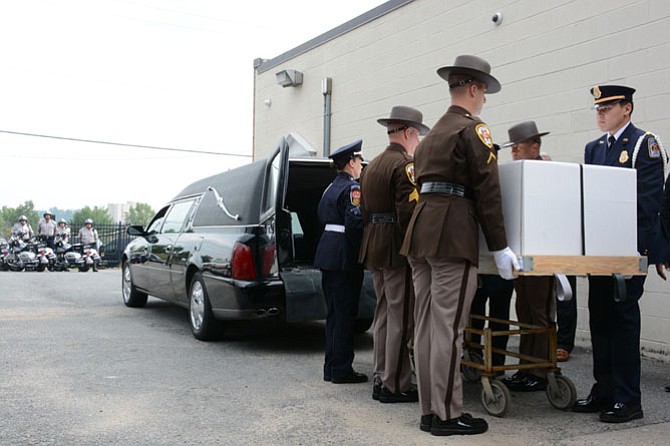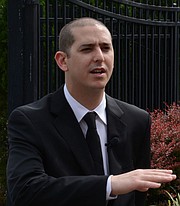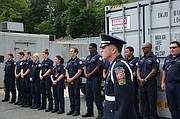 Investigator Carlos Silva is going home to his sister and daughter in Brazil. He died Thursday, July 2 in an accident during a bicycling event at the World Police and Fire Games. Two other athletes were injured in the crash.
Around 10 a.m. on Wednesday, July 8, Silva's body left Metropolitan Funeral Service in Alexandria with an escort directly to Dulles International Airport. The detail included officers from the Fairfax County Police Department, City of Alexandria, Arlington County, the City of Fairfax, Prince William County and the Virginia State Police.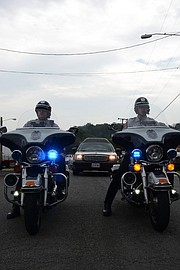 "We know they would do the same for us," said police representative Don Gotthardt. "It was tragic, it's still surreal. This is our sign of respect — our main focus is to get Carlos home to his family so he can rest in peace."
Silva's cousin Alex Manente of Reston was among several family members and Brazilian diplomatic officials being escorted with the investigator's body.
"He was a funny character who would always make you laugh with jokes, lots of jokes," Manente said. "We're so happy he's going home today."