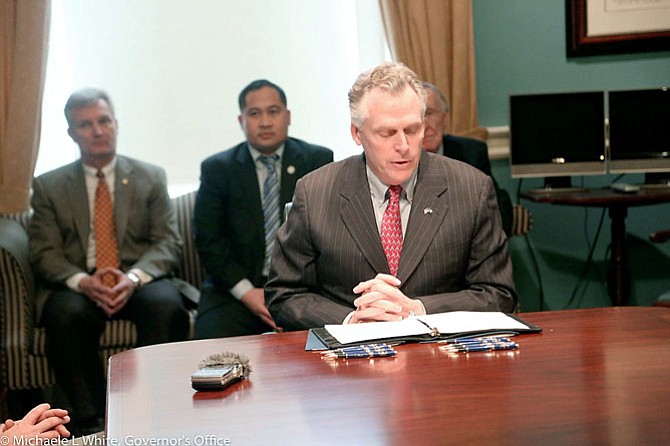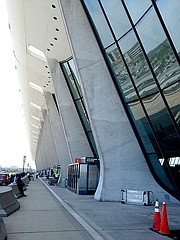 Washington Dulles International Airport, located in Fairfax and Loudoun Counties in Virginia, was once surrounded by farmland. An image of the Dulles Airport decorates the seal for the Town of Herndon. Yet Dulles airport is fighting an image problem. Virginia political and business leaders are trying to reverse passenger declines at Dulles Airport, as more passengers travel through Reagan National Airport.
In 2005, 27 million passengers flew through Dulles; in 2014, the number was 21.6 million. In comparison, 17.8 million passengers flew through Reagan National Airport in 2005. By 2014, that number of Reagan passengers had become 20.8 million. Three times in 15 years, Congress has lifted the 1,250-mile perimeter and added new flight slots at National.
Some travelers have said Dulles Airport is difficult to navigate through. It has also been getting a bad reputation for luggage issues. Dulles had 1,086 total claims, out of which 331 were approved or settled for a total of $67,952.16 between 2010 and 2014. A USA Today investigation found the TSA is taking a hit for damaged bags, paying out $3-million in claims for lost, broken or stolen items.
TSA PAID OUT 7.6 claims per million passengers at Washington Dulles International, about two and a half times the number of losses paid at nearby Reagan National and nearly four times more than the airport ranked with fewest complaints among the 30 busiest Airports in America, Detroit Metropolitan Airport.
In the meantime, Metropolitan Washington Airports Authority (MWAA) is trying to increase revenue while more passengers are using Reagan National. Dulles is expensive for airlines. Most large airlines fly a "hub-and-spoke" network where they fly almost entirely to and from their hubs. Without a United hub, there are no flights to smaller eastern cities from Dulles, since United depends on connecting passengers to fill them.
United CEO Jeff Smisek said United is reluctant to expand at Dulles because it is more expensive than other airports. Airports have to be self-sufficient and pay for their facilities and operations through revenue they earn inside the airport (like restaurants, concessions) and fees airlines pay. When an airport wants to build new facilities, it must take on debt that raises the costs for the airlines.
In January of 2015 Virginia Governor Terry McAuliffe unveiled new, large versions of the "Welcome to Virginia" signs at Dulles Airport. In April, a seminar was held at the Sterling AOL Campus, titled Dulles Matters. The event was sponsored by the Committee for Dulles. Stewart Schwartz, executive director of the Coalition for Smarter Growth, said although Dulles is a key regional asset, the public must be sure leaders are making the smartest choices when it comes to spending taxpayer money.
A study commissioned by the MWAA showed Dulles generated more than $1.2 billion a year in tax revenue and nearly $10 billion in labor income. More than 19,000 people work at Dulles, but nearly 250,000 jobs are tied to the airport. MWAA operates National and Dulles. "We need to rally and put Dulles and this region onto a positive growth path," said Keith Meurlin, president of the Washington Airports Task Force and former Washington Dulles International Airport manager.
Phase 2 of Metro's new Silver Line will include a station at Dulles, and construction may be complete by 2020. The MWAA may amend its ground transportation policy to allow Uber, Lyft and similar services access to airport property at National and Dulles. The Maryland Aviation Administration, which oversees BWI, studied practices at other airports to develop a "comprehensive review" of its ground transportation service, and plans to update regulations in coming months, officials said.
Traditional cabs pay a $3-per-fare fee to operate at National, unless it's a prearranged trip, and they must wait in line to be dispatched. Uber and Lyft drivers can pull up to the curb to collect passengers. "They are popular with a certain segment of the population," said John Massoud, vice president of M&R Taxi Company, Inc., trading as Arlington Blue Top Cab, which has provided taxi service to Northern Virginia since 1984. A locally owned family business, M&R Taxi Company, Inc. has potential taxi drivers go through a detailed screening process including a drug test, training and an exam. "Only then we do allow someone to drive a Washington Flyer taxi," said Massoud. Although taxi companies have few worries for the Metro Silver Line, they have expressed specific concerns regarding rider services such as Uber.
DULLES AIRPORT has been reviewing three potential sites for hotel development including a 2.6-acre site used as employee parking at the east end of the terminal. The other two sites include: a 5.6-acre site behind a daily garage facing the main terminal, near the future Metro station; and a 13.7-acre lakefront site near the existing Dulles Airport Marriott hotel, which has a lease to operate at Dulles through 2027. On-airport hotels have been popular for travelers who have early flights.