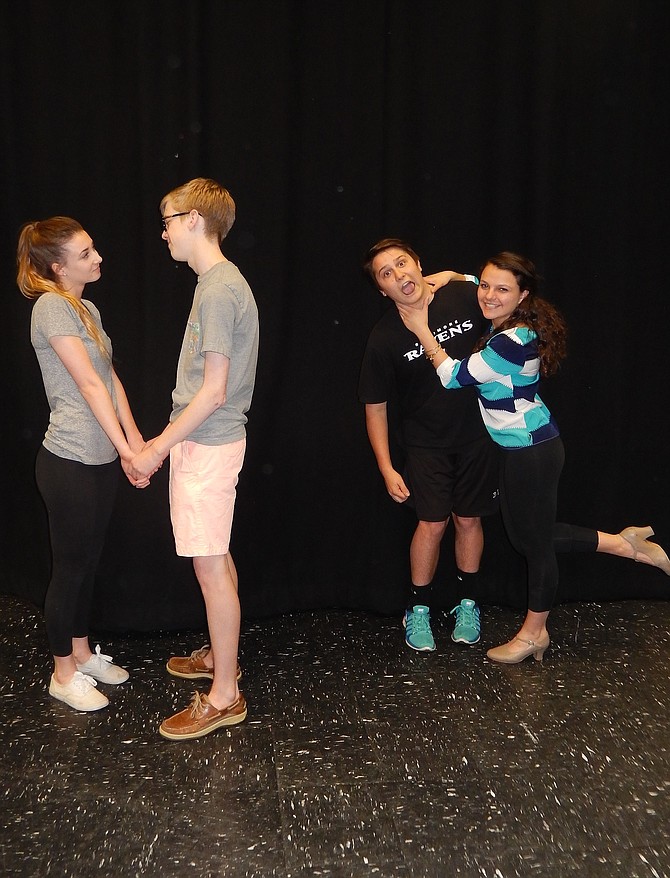 Celebrating the best in high-school theater, the 16th annual Cappies Gala will be held this Sunday, June 7, at 7 p.m., at The Kennedy Center in Washington, D.C. Westfield High is up for nine awards for its musical, "Pajama Game;" Chantilly High, seven, for the play, "Radium Girls;" and Centreville High, four, for the musical, "Beauty and the Beast."
Chantilly's nominated for Marketing and Publicity, Lighting, Sets, Makeup, Creativity: Music composition, Lead Actress in a Play and Best Play, and Theater Director Ed Monk couldn't be happier.
"We are very thrilled and honored by our nominations," he said. "The competition is so hard that just to get nominated is more than enough. We were especially pleased that we got nominations in both the acting and technical categories because that means that everyone involved in the production was recognized."
And now, said Monk, "All of the kids are looking forward to getting dressed up and having a wonderful night at The Kennedy Center. We are so blessed to have such talented, dedicated and really nice kids as part of our department."
Centreville Theater Director Mike Hudson is also proud of his talented actors and tech crew that made their production of "Beauty and the Beast" one of the most popular and successful plays in the school's history. And he thanked everyone who had a hand in bringing it to the stage.
Centreville's Nora Winsler received two Cappie nominations, for Featured Actress and Comic Actress in a Musical. Joshua Ewalt also received two nods, for Male Vocalist and Supporting Actor in a Musical.
At Westfield, Theater Director Susie Pike congratulated all the participating schools on their "wonderful productions." Westfield's nominations are for: Returning Critic, Graduating Critic, Choreography, Featured Actor, Female Dancer, Male Dancer, Female Vocalist, Comic Actress in a Musical, and Critic Team.
"My students worked hard on our show, 'The Pajama Game,' and I know all schools did the same," said Pike. "I am so proud of our nine nominations. I am especially proud of our critics team, Elizabeth Coo, Catherine Crossett, Zoe Hawryluk, Eni Oyeleye, Morgan Perigard, Andrew Sharpe, Ruby Tippl, Alexa Tucker and Diana Witt. This group truly showed how working together and supporting each other resulted in a positive and stronger team. The critics are the heart and foundation of the Cappies program."