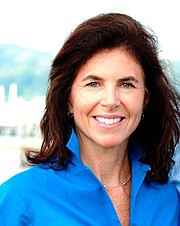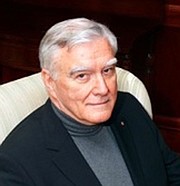 The Republican Women of Clifton (RWC) have announced that Susan Allen, former First Lady of Virginia, and Chet Nagle, Naval Academy graduate, former CIA agent, and author of "Lazarus Man" will speak at its March meeting.

The event will be March 18 at Fairview Elementary School, 5815 Ox Road, Fairfax Station. The social half-hour begins at 7 p.m. and the business meeting and presentations follow at 7:30 p.m.
Allen grew up near Charlottesville and met her husband after casting an absentee ballot to elect him to the Virginia House of Delegates. They have 3 children and currently reside in Mt. Vernon. Susan is a notable speaker and contributes her talents to charitable causes. She currently serves on the James Madison University Board of Visitors and, in 2013, added author to her list of accomplishments when her first book, "The Remarkable Ronald Reagan," was published. Chet Nagle was born in New York and attended the US Naval Academy and Georgetown University Law Center. He worked in private and government defense roles focusing on the Middle East and Africa. Nagle founded an international geopolitical magazine, the Journal of Defense and Diplomacy, read in over 20 countries. He served as the Special Military Advisor to the Sultan of Oman, where he received their highest civilian honor. Nagle currently consults with government and industry, appears on television and radio, speaks and writes. He is the author of three novels, his most current, "Lazarus Man," will be available for autographed purchase.
For more information, visit www.CliftonGOP.com.