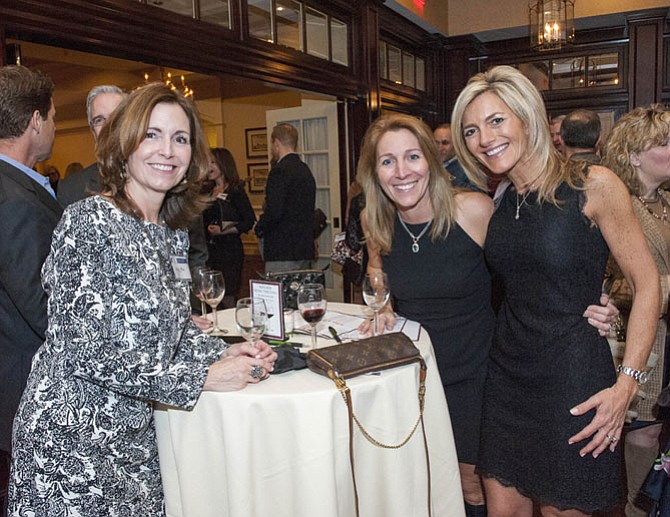 A sellout crowd of 200 Great Falls residents and members of the local business community gathered at River Bend Country Club on Friday evening, March 6, to mix, mingle and raise money for the Celebrate Great Falls Foundation. It was the organization's second annual wine tasting event, held at River Bend Country Club on a very cold evening.
The Foundation's origin goes back nearly 20 years, when a local nonprofit called The Brogue Charities began raising money for local citizens in need, and for supporting local projects and events, such as the annual Fourth of July Fireworks. Now known as the Celebrate Great Falls Foundation, the group has donated more than half a million dollars to local schools, community projects, the Freedom Memorial, and many other endeavors. Old Brogue owner Mike Kearney is a member of the Foundation Board of Directors, as are Erin Lobato, Glynis Canto, Bev Lane, Malou Rennert and Katie Simmons.
Upcoming Foundation-sponsored events include the annual Charity Golf Tournament, on June 1 at Hidden Creek Country Club in Reston, and the 4th of July Celebration at the Great Falls Village Center on Saturday, July 4. Fall brings the Halloween Spooktacular, followed by the Celebration of Lights at Christmas time.
The Foundation invites all Great Falls residents to volunteer at Foundation events, to become sponsors and to join the mailing list. For more information visit www.celebrategreatfalls.org.
--Patrick Korten