Potomac is white fence country — and now it has a company to build the fences that grace the countryside in and around the Village. Walpole Outdoors is now open in the Village to meet those outdoor needs. They produce arbors, pergolas, pool enclosures and gazebos. Started in 1933, Walpole Outdoors is a historic U.S company that has set the standard for handcrafted outdoor products ever since they began in Walpole, Mass.
The company recently moved from their store in Great Falls, Va., to the little yellow house next door to the new Potomac Petals and Plants (formerly Behnke's Garden Center).
According to manager Shirley DaSilva, "We relocated because our clientele is in Potomac, Bethesda and Chevy Chase as well as in Northwest D.C. — and it didn't make sense to stay in Great Falls anymore. We are the only Walpole Outdoors store in this area and we are thrilled to be in our new location. We hope Potomac residents will come by to check out our products and say 'hello'."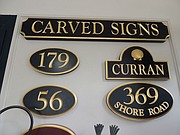 Walpole Outdoors offers a variety of services to the business and home owner, and they have a catalogue to provide ideas for any outdoor space. Besides the handcrafted fences that they are famous for, they provide any type of enclosure for AC units or trash containers, mail boxes and posts, rustic furniture and low maintenance chairs, rockers and tables made from recyclable material. "We are as eco-friendly as possible," said DaSilva.
They have a team of engineers who can design limitless configurations of outdoor kitchens that include all the custom touches from top-notch appliances to a wood-fired pizza oven, ceramic smoker and bar-tending spaces. They also can help create a three-season room. Walpole can design and install small buildings, railing systems, home shutters, bridges, and signs. Walpole also offers a free project consultation. A design representative will visit the customer's property, suggest styles that are in keeping with the home's architecture and surroundings, and take necessary measurements.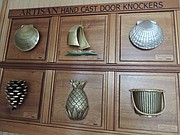 "We also sell and install playsets, sports and playhomes for children., especially designed for your children or grandchildren," DaSilva said. "We offer Zume games, basketball goalposts , sandboxes and lots of stylish outdoor furniture, including Caribbean color Adirondacks and footrests. They are wonderful for your yard or beach house.
"In our local store, we sell lots of birdhouses, wind chimes, planters, window boxes, outdoor lanterns and much more to enhance your home. Each month we have a special sale going on. May specials include two classic Adirondack chairs for $299 — usually $378 and 20 percent off all birdhouses and feeders."
Walpole Outdoors, located at 9545 River Road in Potomac is open from Monday through Saturday from 10 a.m. – 6 p.m. and on Sunday from 10 a.m. – 5 p,m. For more information, visit www.walpoleoutdoors.com or call 301-983-6040.