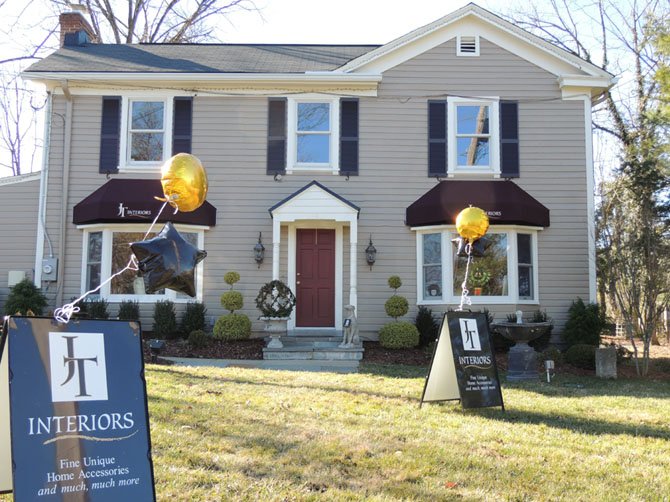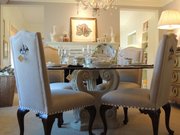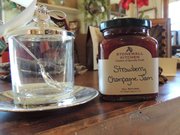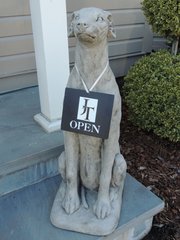 Potomac — The new JT Interiors is located in the historic Potomac House at 9906 River Road in the heart of Potomac Village.
Owner Terri Downs describes her new site as a "great old house. I was excited when it became available. We were in the Kentlands since 2004, but closed that shop in 2010, leaving the design service open in a smaller space. I always wanted the feel of a free-standing older home and have been looking for a long time. This was formerly an antique store. We renovated the entire indoor space and added a large parking lot out back. This space will showcase our custom window treatments, art and furniture."
A long-time Kentlands resident, Downs also owns home interior store Savannah's and Downs and Company, a shop that specializes in gifts, garden and gourmet. Both are located in Leesburg, Va.
In 2008, the Kentlands' JT Interiors was named one of the "Top 50 Stores We Love" in Montgomery County by Bethesda Magazine. Several homes decorated by JT Interiors were featured on the Kentlands Home and Garden tours. "Many of our Kentlands and Lakelands clients followed us to Leesburg," said Downs. "Now that we have reopened in Potomac, it is my goal to again offer our customers design services as well as beautiful upscale gifts that you cannot find in the mall or in a box store."
JT Interiors is a full-service design company that provides design consultants and skilled craftsmen to update and decorate homes. One of their areas of expertise is window treatments, but they also provide carpenters, faux-finishers and other home decorating specialists. Besides Downs, Interior Designers Fay Brown Johnson and Chris Mendoza are available for design consultations.
JT Interiors is also a gift and home accessory center. "We feature upscale home décor items that other gift stores in the area don't carry," said sales assistant Lauren Gregory. "We carry silver from Michael Aram, ceramic dinnerware and glass by Juliska, fine linens from Anali, Kat Burki Candles, Saxon Chocolates and much more. We provide unique hostess gifts and the perfect wedding gift. We also carry Spartini Jewelry and will soon feature scarves and leather clutches."
Sales assistant Melissa Keepers added, "We also have a room dedicated to teas and tea services and we feature gorgeous cookbooks and stationary. We also create fabulous baskets for gifts as well as for charity auctions and corporate events. Our Stonewall Kitchen gourmet items are exceptionally popular. From this line, we carry 'Dark Chocolate Sea Salt Caramel Sauce which is our most popular seller, Sea Breeze Mixer, Farmhouse Pancake and Waffle Mix, Fig and Ginger Jam and more. These can be paired with a glass jelly jar or a tray for an exquisite hostess gift."
"As we get into spring, we will host events here as well as food tastings on the weekends," said Downs. "Residents should look for notification of our grand opening. We want to support the Potomac community and become a part of it."
The store is open Monday through Saturday from 10 – 6 and on Sunday from 11-5. For a design consultation, call 301-299-0485.