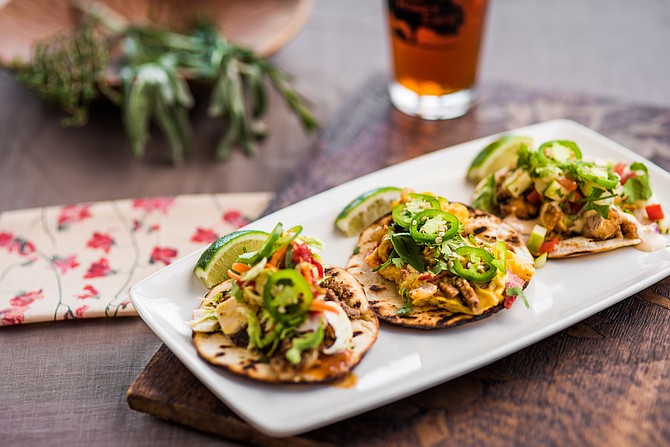 "Independently-spirited" food is Tupelo Honey Cafe's specialty, says the restaurant's Founder and CEO Steve Frabitore. The restaurant's newest location will open in Arlington on June 1 at 1616 N Troy St. The 6,589-square-foot, 206-seat location will be the first outside of the southeast. The chain, which has produced two cookbooks, "Tupelo Honey Cafe: Spirited Recipes From Asheville's New South Kitchen" and "Tupelo Honey Cafe: New Southern Flavors from the Blue Ridge Mountains" serves southern food with a twist–think country ham wontons and goat cheese grit poppers.
A "vibrant culinary culture" attracted Frabitore to Arlington. "[There are] young professionals who care about what they eat and how they eat." The first Honey Tupelo Cafe location in Asheville, N.C. was founded near the genesis of the farm-to-table movement. The cafe's executive chef bought a farm in 2004 to bring local ingredients to the menu. Tupelo Honey Cafe is looking to do the same in Arlington.
"We are looking for unique [food items] in Virginia that we can source to all of our locations," said Frabitore. Customers will find local beer, wines, and spirits including Mad Fox Brewing (Falls Church) and Copper Fox Distillery (Sperryville). Specialty cocktails will include an "Ode to Eleanor" sparkling sangria and a champagne cocktail.
Launching with the Arlington location is a "Moonrise Brunch" comprised of small breakfast plates from 10 p.m.-12 a.m. on Fridays and Saturdays. The store's decor will be unique to the location with work by local artists, Karen Tartlon and Anya Getter.