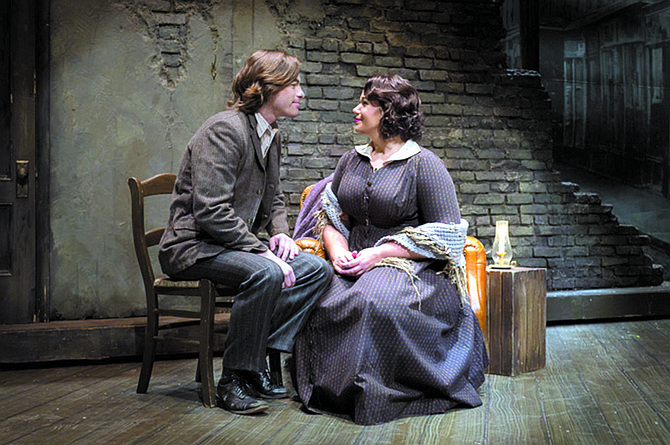 Where and When
Puccini's "La Boheme" performed by Virginia Opera at George Mason University, Center for the Arts, 4400 University Drive, Fairfax.
Performances: Nov. 14, at 8 p.m. and Nov. 15, at 2 p.m.
Tickets: $48-$98. Call: 888-945-2468 or visit: www://cfa.gmu.edu.
Note: Sung in Italian with English supertitles. There will be a pre-performance discussion led by Dr. Glen Winters.
Soon, Northern Virginia audiences will be able to be transfixed by Puccini's mesmerizing masterwork "La Boheme." It is so much more than a mere musical tale of a penniless poet and a destitute, ill seamstress who fall in love and suffer through heartbreak and tragedy.
Fueled by a sumptuous score, "La Boheme" has hypnotized audiences for over a century. It is one of the most frequently performed operas in the world. "La Boheme" is the next Virginia Opera offering to grace the Center for the Arts stage.
Virginia Opera has a cast of "the very best of the best singers" to perform "La Boheme," said Adam Turner, principal conductor and artistic advisor, Virginia Opera. The setting for "La Boheme" will be "fresh and new" with the production taking place in the winter of 1938-39 Paris on the cusp major hostilities of WWII. Moving the setting to pre-war Paris is expected to make it even "more relatable" for modern viewers, whether Baby Boomers or Millennials.
The four principals include world-class singers who "have experience in their roles from productions around the country" making their Virginia Opera debuts. The Virginia Opera production will feature the Virginia Opera Chorus, a special 12-voice children's chorus and the superb Puccini score performed by the Virginia Symphony Orchestra.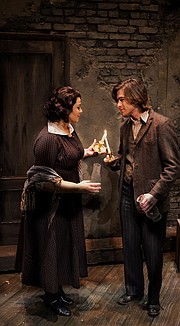 A quick guide to "La Boheme." The opera takes audiences into the unconventional Bohemian world of two doomed lovers: poet Rodolfo (Jason Slayden) and seamstress Mimi (Elaine Alvarez). Along with another freethinking couple, Musetta (Zulimar López-Hernández) and Marcello (Edward Parks), the opera follows them through many a magical up-and-down. All starting with the imagery of a blown-out candle.

Lopez-Hernandez invited audiences of any age and opera knowledge, "to give themselves over; to have an 'OMG' moment as the production affects them." Haven't we all learned "life lessons from having an experience that we can grow from" just as her character Musetta does as she tries to make sure that Marcello pays attention to her.
As the passionate Marcello, Parks invited audiences to an opera that is "a romantic story that is so accessible with characters who are real."

"La Boheme" will leave audiences "awestruck as it blooms and builds."
"La Boheme" is full of dreams, love, longing and sadness. It is what "Rent" was built on. Let it charm you.