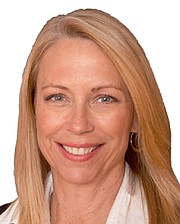 Every homeowner in Reston is asking the same question. Is the Wiehle Avenue metro station creating more demand for home ownership? The analysis for the past two years shows a resounding yes, at least in two of the three Reston zip codes for single family homes.

The zip codes closest to the Wiehle Ave metro station are 20190 and 20191. Zip code 20190 is north of the Dulles Toll Road to Baron Cameron Avenue and comprises mainly townhouses and condominiums, with a concentration at the Reston Town Center. Reston 20191 is south of Dulles Toll Road to Lawyers Road and has a higher number of single family homes. Zip code 20194 has borders from Baron Cameron to Route 7 and is considered one of the top 20 zip codes in northern Virginia for most expensive sales.
During the first three quarters of 2015, there was a whopping 29 percent increase in the number of sales of single family homes over the first three quarters of 2014, with most of that increase in south Reston 20191. That is good news for Reston homeowners as it shows there was 29 percent more demand in their zip code than the previous year. The chart shows that the biggest increase, not surprisingly, was in the pricing bracket of under $750,000 with 40 more homes sold in 2015 versus 2014. In the $750,000 to $999,999 bracket there were almost equal number homes sold and over $1M bracket there were a total of 5 homes sold in 2015 versus 3 in 2014.

Can this increase in demand all be attributed all to the Wiehle Avenue station opening? Who knows for certain, but the statistics from NVAR show that overall in the northern Virginia area counties of Fairfax and Arlington, the increase of home sales for the first 3 quarters of 2015 was 6.8 percent more than 2014, far less than Reston's increase.
The Reston zip code that did not show an increase in buyers was golden zip code 20194. As the chart shows, the number of homes sold was flat from year to year. While 20194 has the largest number of sold homes over $1M in Reston, it also had the biggest decline year over year by 38 percent in that price bracket. The price bracket $750,000-$999,999 remained relatively the same and the largest increase for 20194 was again in the under $750,000 bracket, with a 26 percent increase in sales from 2014 to 2015.

So are we up to "peak" demand in Reston? If we consider 2005 as being the height of the market, zip codes 20191 and 20190 were quite close, with a total of 162 homes sold in 2005 and 150 sold in 2015. Zip 20191 was the big winner as total sales are only down 7 percent from peak sales. In 20194 it is quite another story as the chart shows, and we may still have a ways to go to get back to peak sales of 2005.

The signs for positive market conditions are aplenty in Reston especially in the zip codes closest to the Wiehle Avenue metro station. Anytime there are more buyers than the previous year is very good news for the market area as it indicates an environment for potential price appreciation, which all would welcome in Reston.
Jenny McClintock is an active and experienced Realtor with Keller Williams in the Northern Virginia market place and can assist whether for home buying or selling. Contact via the means most convenient for you: www.HBCRealtyGroup.com, 703-731-2412, Jenny@HBCRealtyGroup.com.