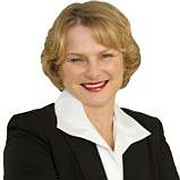 The first three quarters of 2015 in McLean and Great Falls is up 9 percent overall in terms of number of sales in comparison to the previous time frame in 2014. This is very good news for the market area, as it indicates an environment for the potential for price appreciation provided demand remains strong relative to supply.

The chart breaks out sales of homes for both zip codes into the lower brackets which is considered under $1.25 million and the upper brackets which is above $1.25 million. Looking deeper into the statistics, it reveals that all price points other than the over $3 m market and the $1.25 – 2 million market experienced an increase in number of sales. The lower brackets saw an increase of over 14 percent in number of transactions. The upper brackets experienced a small decrease of 0.45 percent.
Not surprising the entry level home purchaser experienced a significant increase of almost 15 percent in demand. Many economists attribute this to the Millennial Generation now able to enter the market and purchase their first home, which in these areas is likely condo ownership. The 22102 part of McLean that is located in Tysons Corner offers numerous condo options. The opening of the Silver Line metro in 2014 has increased Tysons' attraction for this demographic that desires an urban lifestyle. The other options available in McLean, and to a lesser extent in Great Falls, for the under $750,000 price point are town homes and smaller, older single family homes.
As there is very little available land to purchase for development in McLean and Great Falls, new home builders continue to represent a portion of this market segment by purchasing lots for new construction. This type of in-fill development occurs by tearing down an older existing home for the land value. When the builders compete for lots, there is less available for owners that would buy the home to live in. These scenarios can make it challenging for a first time home owner to purchase, although it actually can be a healthy sign of recovery when new home construction is strong.
The next price range up, between $750,000 and $1.25 m, experienced an increase in demand of 14.09 percent year over year. This market segment typically represents the first level move-up home owner. Knowing that with confidence their home should sell quickly for a strong price, these owners are in a better position to make the move to the next price level home. The two upper bracket categories of $1.25 m to $3 m are the next level of move-up homeowners. While the $2 – 3 million price range experienced a strong increase of 24 percent, the $1.25 – 2 million price range experienced a decrease of just over 3 percent.
Clearly "happy days are here again" for home sellers in McLean and Great Falls. Good homes priced correctly for the current market sold quickly and, in some segments, with multiple offers. All signs are for 2015 to continue to have positive market conditions.
Karen Briscoe and Lizzy Conroy are active and experienced Realtors with Keller Williams in the Northern Virginia, suburban Maryland and Washington, D.C. market place and would be delighted to assist whether for home buying or selling. Contact them via the means most convenient for you: www.HBCRealtyGroup.com, 703-734-0192, Homes@HBCRealtyGroup.com.