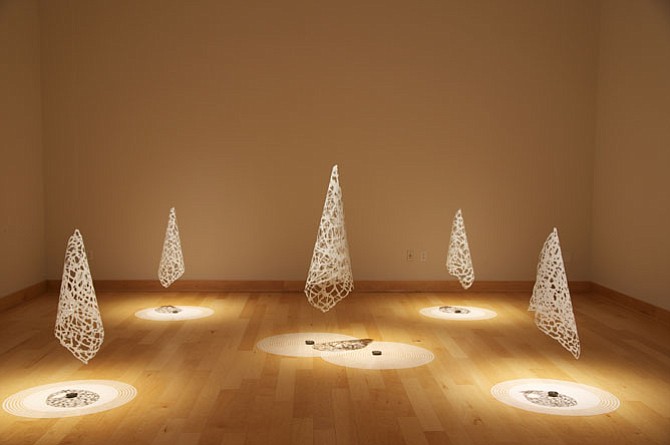 Friday/Nov. 27
Holidays at Reston Town Center. 8 a.m.-11 p.m. Reston Town Center, 11900 Market St., Reston. Stores, restaurants, skating pavilion open early. Gingerbread Man Mile Race. Holiday parade. Dancing. Tree lighting and sing along. Carriage and min-train rides. And, Santa.
Saturday/Nov. 28
Jimmy Gaudreau and Orrin Star. 7:30 p.m. Holy Cross Lutheran Church, 1090 Sterling Road, Herndon. Bluegrass musicians who have been with some of the top bands in the genre over their 20 plus years in the music business. Jimmy is a master mandolin player and Orrin is a champion flat picking guitar player. Together they blend voices, instruments and sense of humor that make for a great night of music and fun. $15, free to children under 12. 703-435-8377.
Local Author Reading. 11 a.m.-3 p.m. Reston Used Book Shop, 1623 Washington Plaza N., Reston. Visit local author Tony Mayo as he signs and reads from his new novel "Crimes of Cunning." www.TonyMayo.com.
Saturday-Sunday/Nov. 28-29
Movies and Mimosas-"Holiday Inn." 11 a.m. Bow Tie Cinemas, 11940 Market St., Reston. See the classics how they were meant to be see-on the big screen. $5.50, $1 for Loyalty members. bowtiecinemas.com. 703-318-1801.
Sunday/Nov. 29
Bluegrass Series Season Pass. 7 p.m. Frying Pan Farm Park, 2709 West Ox Road, Herndon. Support the Bluegrass Barn by becoming a season pass holder. The series at the park's Visitor Center is sponsored by the Friends of Frying Pan Park, Vienna Hardwoods and Eastman Guitars and Mandolins in cooperation with Fairfax County Park Authority. Doors open at 6 p.m. Artists include Valerie Smith and Liberty Pike, Tom Mindte and Patuxent Partners and more. Season pass: $128. 703-437-9101.