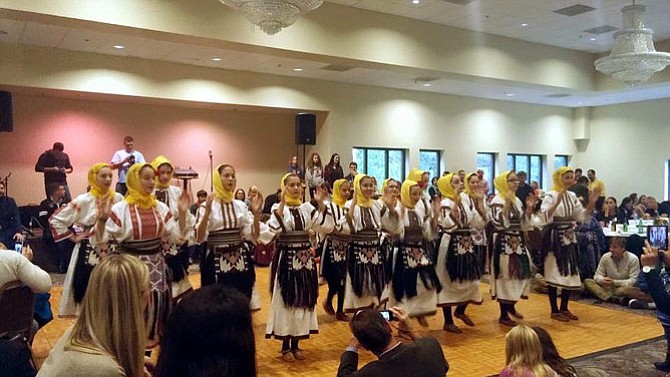 Saint Luke Serbian Orthodox Church offered the community a bit of Serbian hospitality last weekend when parishioners hosted the First Annual SerbFest DC. The standing-room-only event included Serbian food and drinks as well as traditional Serbian dance and music performances.
Jagnjetina (spit-roasted lamb), svinjetina (spit-roasted pig) and krofna (deep-fried donuts) were among the Serbian dishes available to festival-goers.

Parishioners consider the church the epicenter for Serbian culture in the Washington, D.C., area and welcomed an opportunity to share ethnic cuisine, customs and culture with the community.
"I grew up in the Midwest and all the different churches and ethnic groups have some type of festival each year, said Desanka Elwell, a first generation Serbian-American and director of Sunday School program. "It was fun going to the different Serbian churches to see friends from summer camp and to try all the food that the churches prepared .… These were also the times when you could show your non-Serbian friends from school all about Serbian culture and food."