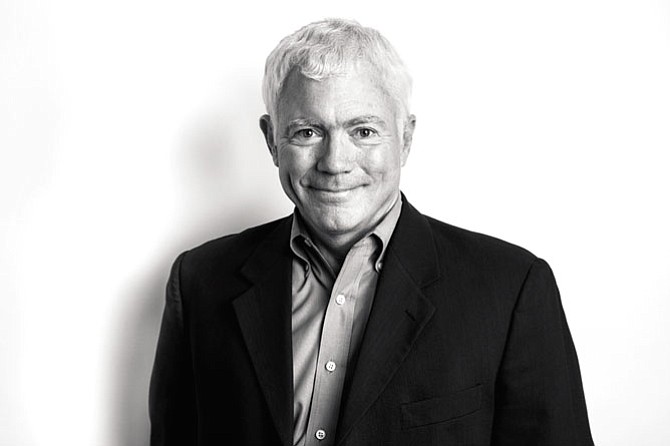 On Friday, Oct. 30, from noon to 2 p.m., the Arts Council of Fairfax County will present the annual Arts Awards at the Fairview Park Marriott, located at 3111 Fairview Park Drive, in Falls Church. Arlington businessman Richard Hausler of Insight Property Group LLC will receive the Arts Philanthropy Award.
The event recognizes the contributions of artists and arts organizations, as well as the corporations, foundations, and individuals, which support the arts in Fairfax County and the cities of Fairfax and Falls Church.
The 2015 Arts Awards also will honor Earle C. Williams (Jinx Hazel Arts Award); Rebecca Kamen (Arts Achievement Award); and Vienna Jammers (Emerging Arts Award). The arts awardees were selected by the Arts Council and community representatives. Nominations were received from the public.
The 2015 Jinx Hazel Arts Award will be presented to Williams for his leadership and advocacy in the arts and in the Campaign for Wolf Trap, which resulted in the development of the Center for Education at Wolf Trap.

The 2015 Arts Achievement Award will be presented to contemporary visual artist, sculptor, and STEAM (science, technology, engineering, arts, and mathematics) pioneer Kamen for her achievements bridging the arts and education with chemistry, neuroscience, and astrophysics.
The 2015 Emerging Arts Award will be presented to the Vienna Jammers for providing exemplary outreach to area youth and participating in community building activities in the Town of Vienna and the Washington, D.C. area. The Jammers have expanded from a small, after-school percussion ensemble to a professional percussion, music education and performing organization for children ages 8 through 16.

The 2015 Arts Philanthropy Award will be presented to Hausler for his vision, commitment, and leadership in establishing a new arts facility, the Workhouse Arts Center, in southern Fairfax County. He provided seed funding in the planning stages and continues to support and fundraise for the center, which now serves Fairfax County and the Washington metropolitan area.
Hausler is the co-founder and chief executive officer of Insight Property Group LLC, which acquires and develops multifamily and mixed-use real estate properties in the Washington, D.C. metropolitan region. His experience in large-scale development projects provided the confidence needed to secure the Fairfax County Board of Supervisors' support for rebuilding the former prison and shaping the Workhouse Arts Center to become a community asset. Hausler continues to provide time, ingenuity, and financial support, and has inspired new board members to join him in nurturing this arts center in Fairfax County.
To obtain more information on the 2015 Arts Awards, visit http://artsfairfax.org/artsawards