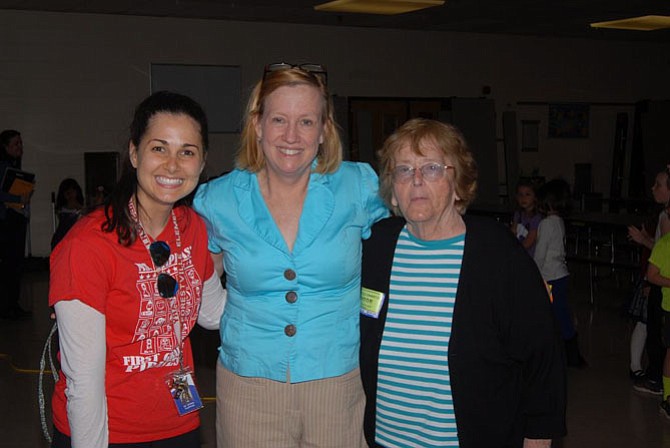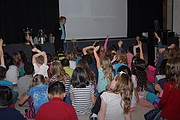 Betty Swartz and Greg Haymans visited the Forestville Elementary School's kindergarten last Wednesday, and first grade last Thursday to share how Great Falls used to be the most productive dairy farming community in Fairfax County. Swartz and Haymans answered the enthusiastic questions all of the students had on the subject.
Dairy is a food product that touches a child's life almost daily. However, it was clear from the questioning that the children were unaware of what milk was, where it came from, how cows eat and digest, what was involved in getting milk from the cow into the carton, etc. Swartz helped them understand how our food is connected to the fields, the grass, fresh air, and healthy animals.
The children showed their appreciation and amazement for Swartz's way of life that is a rarity in the community.
The Great Falls Historical Society is honoring Betty Nalls Swartz as the 2016 recipient of the Jean Tibbetts History Award on April 21 at the Great Falls Grange Hall.
To participate and attend email gfhsva22066@outlook.com or call Jan Schar at 703-759-3940.
The Great Falls Historical Society was formed in 1977 to bring the past into the present through education programs, research, oral histories, and more.