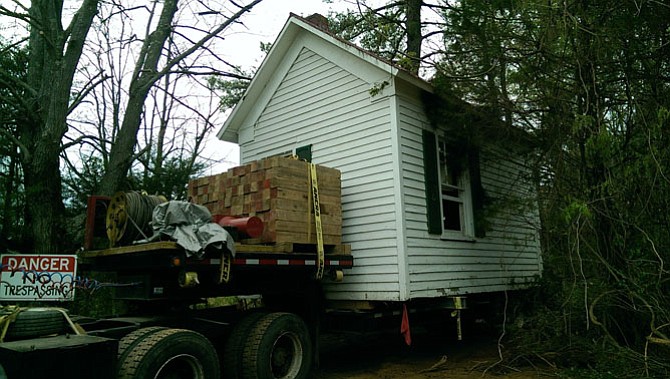 1 - Burke Junction: Guinea Road and Zion Drive area
The site plan for a development of 17 single-family homes has been approved and the developer expects to start clear land at the end of April. Efforts to preserve the historical and environmental integrity of the site include the Potomac Chapter of the Virginia Native Plant society moving native plants to the site of a stormwater restoration project that was recently completed, as well as relocating the old post office that stood on the property to the grounds of the Silas Burke House.
2 - Christopher at Kenilworth: Braddock Road near Dequincy Drive
The site plan for a development of nine single-family homes should be completed in the next 30 days. Construction should be under way this summer.
3 - Giant Food at University Mall: 10681 Braddock Road
Site plan review should be finished soon for renovation that would increase the size of the existing store considerably, up to 58,000 square feet. Construction dates are yet to be determined.
4 - Lake Royal Dredging: Northeast of Guinea Road and Zion Drive
The last of the area's lakes to be dredged, Royal's ten acres of dredged material will be more difficult to relocate than Woodglen Lake's five. The lake will be drawn down over the course of the summer, 2016. Supervisor Cook (R-Braddock) will host an informational "Pardon Our Dust" meeting about the $6 million, year-long project on May 9 at Laurel Ridge Elementary School.
5 - New Chick-fil-A: 5793 Burke Centre Parkway
Chick-fil-A is moving into a former bank building near the Burke Kohl's. The project is currently under site plan review.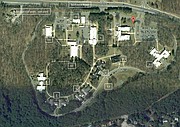 6 - Northern Virginia Training Center: 9901 Braddock Road
All residents of the former state-owned residence and treatment facility for individuals with disabilities were relocated by March 2016, though some were moved to group homes sitting on the site's 80-acre property. The Commonwealth is in the process of selling the land and is in contract negotiations with the winning corporate offer. Currently, four acres of the land are planned to be held aside for construction of a new Department of Motor Vehicles office that would replace the one currently at Fair Oaks Mall.
7 - Park Glen development: 5 acres around 6408 Spring Lake Drive
The developer Van Metre is working on a subdivision of 12 single-family homes.
8 - Penn's Crossing Subdivision: Braddock Road and Dequincey Drive
Construction is still underway on this ten-home infill project located around Braddock Road and Dequincey Drive. The land had been owned by the Penn family and sits within the Briarwood area.
9 - Pilgrim Community Church: 4925 Twinbrook Road
The plan for a 20,687-square-foot addition to the church with internal, private education facility, on 5.16 acres (zoned R-1) has been approved. Construction is expected to start over the summer.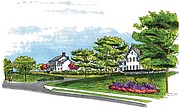 10 - Silas Burke House: Along Burke Lake Road between Burke Centre Parkway and Shiplett Boulevard
Site plan is under review as Sunrise Senior Living is planning to build an assisted living facility behind the Silas Burke House. At a date yet to be determined, the historic house will be joined on the top of the hill by the old post office from Burke Junction.
11 - Townes at Burke Lake Crossing: 9537 Burke Lake Road
Rezoning for Christopher Companies' planned 12 townhomes at the intersection of Burke Lake Road and Shiplett Boulevard has been approved and the project is now on to a site plan review.
12 - Woodglen Lake Dredging: Burke-Fairfax Station
The project began with fish relocation to Lake Accotink in November 2014 and is now nearly complete. The contractor is adding vegetative plugs to the bottom of the lake that will support a new fish population. In late May or June this summer, the Department of Game and Inland Fisheries will begin restocking the lake with fish, the first in a three-year cycle.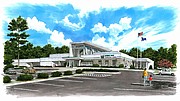 13 - Cherry Run Elementary School: 9732 Ironmaster Dr, Burke, VA 22015
Work is just getting underway on a full renovation of the elementary school, adding 21,000 square feet and replacing an outdoor modular of eight classrooms for students with disabilities. The project should take around 20 months to complete and includes upgrades to all spaces, music classrooms, art labs, multi-purpose spaces and spaces for specialists such as counselors that do not currently exist in the school.
14 - Forest Ridge: Lee Highway at Forest Hill Drive
NV Homes is working with an approved site plan to build 40 single-family homes. Land clearing began earlier in April, 2016.
15 - Old Burke Lake Preserve: Old Burke Lake Road at Lake Braddock Secondary School
The developer is approved to begin clearing land for a three-long subdivision.
16 - Shurgard Storage Monopole: Located behind the Burke Centre Parkway Kohl's department store (5793 Burke Centre Parkway)
A Verizon Wireless tree-pole is tentatively scheduled to be constructed and operational by mid-June 2016.
Sources: Supervisor John Cook (R-Braddock) and land use aide, Supervisor Pat Herrity (R-Springfield) and land use aide, Supervisor Jeff McKay (D-Lee) and land use aide.